Incumbents, Pennsylvania Women Running for Congress Do Well in Tuesday's Primaries
By 270toWin Staff
May 16, 2018
There were few surprises in Tuesday's primaries in Pennsylvania, Nebraska, Idaho and Oregon. All incumbents running for Congress moved on to the general election, as did the expected opponents for the Senate seats in Pennsylvania and Oregon.
Women running for Congress in Pennsylvania had a big night. The state has the largest all-male congressional delegation in the country. Democratic women won in the 4th, 5th, 6th, 7th, 11th, 14th, and 15th districts, while a Republican woman won in the 5th district. In addition, the female Democratic candidates in the 10th and 12th districts are slightly behind; these races have not yet been called by the Associated Press.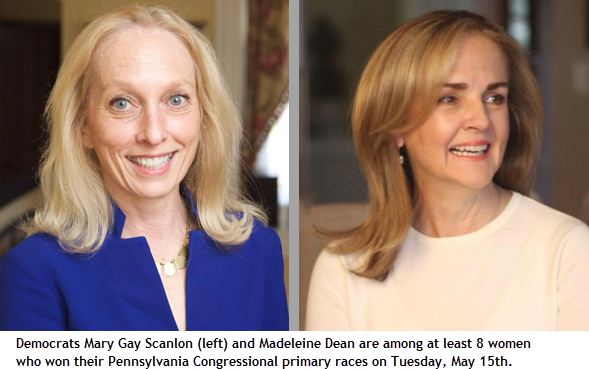 Looking out to November, both major parties have nominated a woman in the 5th district, all but guaranteeing an end to the all-boys club in 2019. The Democrat is expected to win in this Philadelphia-area district, as well as the adjacent 4th, and is favored to win in the 6th. The 7th district is a toss-up, with the 11th, 14th and 15th seen as safe Republican.
comments powered by

Disqus
Headlines