Upgraded 2018 House Interactive Map Now Live
By 270toWin Staff
January 23, 2018
The new 2018 House Interactive Map is live.
There's a national map, as well as a map/URL for each individual state. Here's Texas.

The national and state maps are interactive; rotate colors and create your forecast directly on the map

All the maps work together - changes on a state map will update the national map and vice-versa

Your map changes will be saved (if cookies are enabled)

Pan and zoom the national map

Table below the maps includes select district info + 2016 margin of victory (House & Presidential)

National map at full size: Competitive districts

National map, zoomed: All districts then currently visible in the map window

State map: List of the full congressional delegation
More features, including social sharing of individual forecasts, will be coming soon.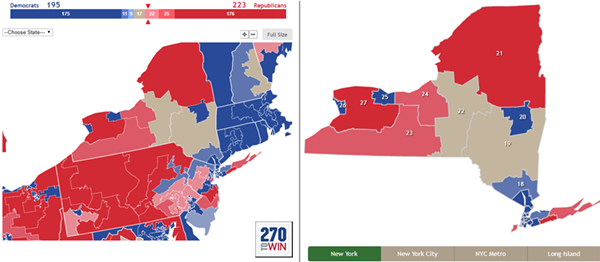 comments powered by

Disqus
Headlines