October 31, 2017
Rep. Jeb Hensarling of Texas announced Tuesday that he will not seek reeelection in 2018. The Dallas-area Republican, now in his 8th term, is chair of the powerful House Financial Services Committee. He will serve out the remainder of his term.
In this deep red district, Hensarling easily won reelection last November with nearly 81% of the vote. The Democratic Party did not field a candidate; Libertarian Ken Ashby took the other 19%. Donald Trump won here by about 29 points.
Hensarling is the 20th Republican, and 30th member overall, planning to retire or run for another office in 2018.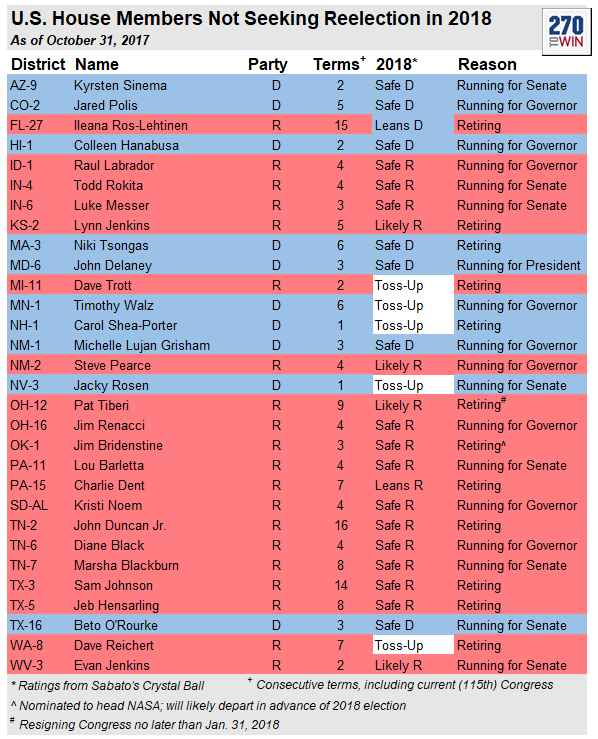 comments powered by

Disqus
Headlines