October 5, 2017
Republican Rep. Marsha Blackburn announced her bid for U.S. Senate, becoming the front-runner to replace retiring Sen. Bob Corker in Tennessee. The move came just after termed-out incumbent Gov. Bill Haslam passed on a run for the office.
Blackburn is in her 8th term. She represents a safe Republican district in west-central Tennessee, winning reelection by nearly 49 points this past November. She (or whomever emerges as the Republican nominee) will start out as a large favorite in the 2018 Senate race. The Volunteer State last elected a Democratic Senator in 1990 (former VP Al Gore).
Blackburn becomes the 28th House member to pass on reelection in 2018. Included in that are now three of Tennessee's nine Representatives.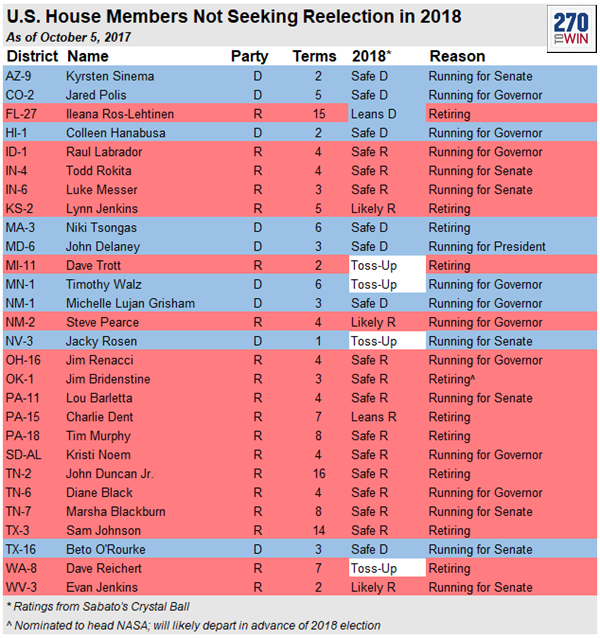 comments powered by

Disqus
Headlines