September 11, 2017
2nd term GOP congressman Dave Trott (MI-11) has announced he won't seek reelection to the House in 2018. Politico reports that "Trott is the third Republican to vacate a potential battleground district ahead of the 2018 midterm elections." The 11th district sits* to the north and west of Detroit. Trott won reelection last year by almost 13%, while Trump bested Clinton by 4.5%.
Last week saw similar decisions announced by Charlie Dent (PA-15) and Dave Reichert (WA-08). All three districts are now potentially in play for 2018, with the Michigan and Washington races seen as toss-up; Pennsylvania as leans Republican. Of course, the quality of the nominees from each party, as well as the overall political enviroment at this time next year will determine if these districts are actually competitive.
With Trott's decision, 25 House members, including 17 Republicans and 8 Democrats, have decided to retire or run for another office.
76 of 435 House seats are now seen as somewhat competitive in the 2018 midterms.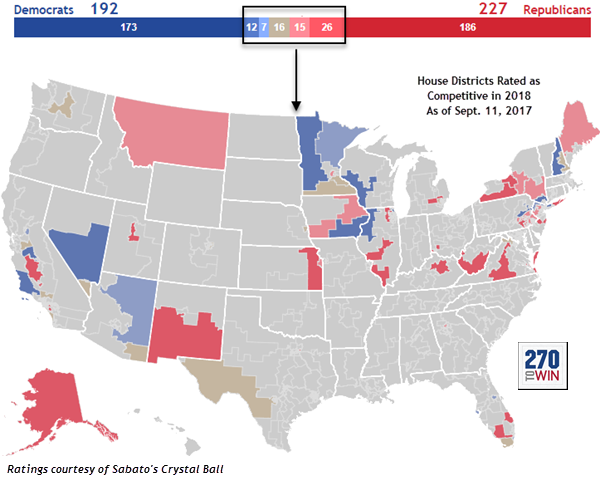 *Although by no means the only one in the state, Michigan's 11th is a nice example of a highly gerrymandered district. The odd shape allows it to capture some of Detroit's wealthier suburbs while avoiding Pontiac.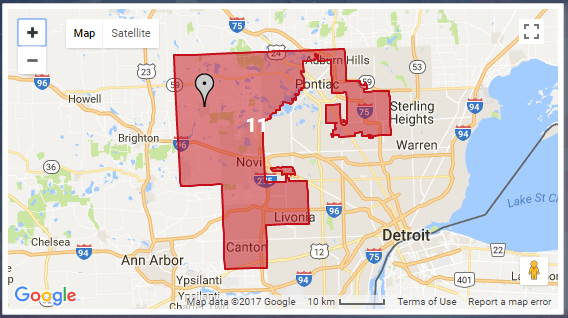 comments powered by

Disqus
Headlines