Electoral Map: Blue or Red States Since 2000
As the 2016 election cycle approached, the electoral map had become pretty predictable. All but 10 states1 1Plus one congressional district in Nebraska had voted consistently Democratic or Republican for (at least) the prior four consecutive presidential elections. For the GOP, this represented 179 electoral votes. The Democratic states, comprising 242 electoral votes had all actually gone blue since 1992 - six straight elections. Further highlighting this polarization: While relatively competitive overall, only four states (FL, NC, OH, VA) were decided by less than 5% popular vote margin in the 2012 presidential election.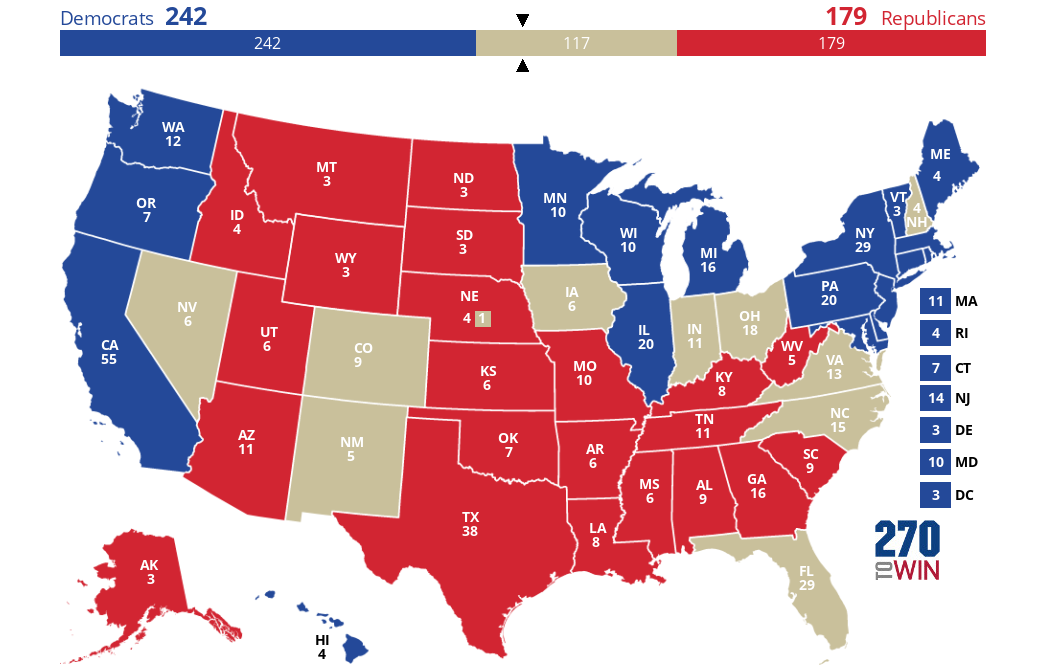 Same Since 2000: After 2016 Election
The 2016 presidential election shook up the electoral map. To win, Donald Trump broke through some of the 'blue wall' of 242 electoral votes that had voted Democratic in each presidential election since at least 1992. Pennsylvania, Michigan, Wisconsin and one district in Maine voted Republican in 2016. With the above-referenced shifts, the 'blue wall' and the 'red wall' are now of roughly equivalent size.
2016 also saw a significant increase in highly competitive races. Four states were decided by less than 1%, including the aforementioned three states that were flipped by Trump plus New Hampshire. Another seven states, as well as Nebraska's 2nd congressional district, were decided by less than 5%. Included in there were 'wall' states of Minnesota, Maine and Arizona.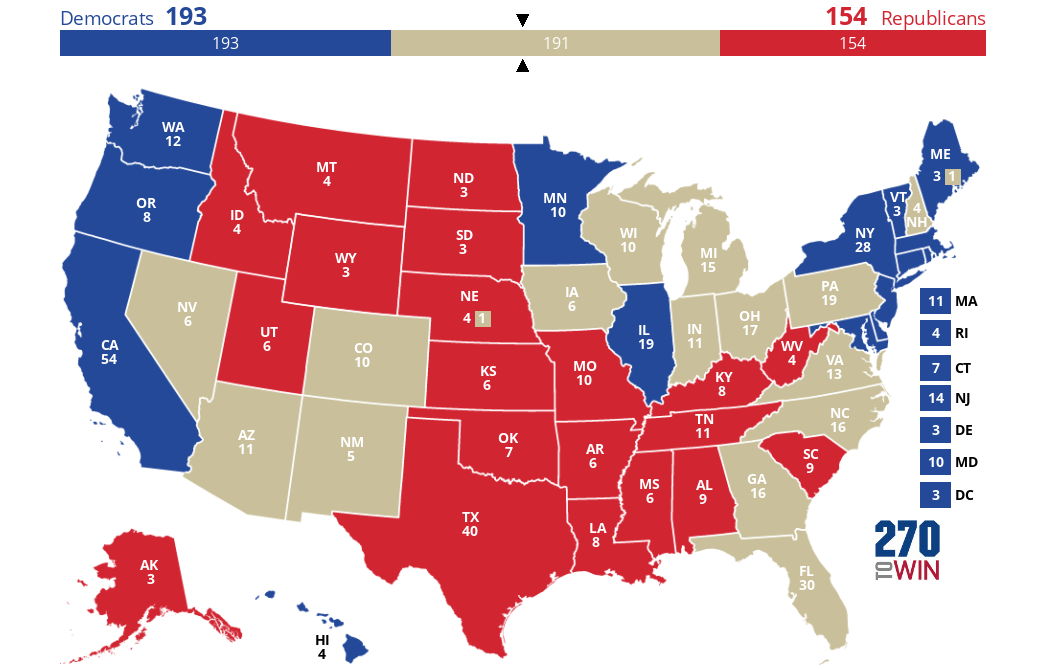 If you're curious how long the streak is for each state, visit our 'Same Since' Electoral Map Timeline.