'Same Since' Electoral Maps
States that have voted for the same party in consecutive elections
While the country has become more politically polarized over the past half-century, the number of competitive states took a leap forward in 2016. Michigan, Pennsylvania and Wisconsin voted Republican for the first time in a generation. Several other states, including Arizona, Georgia, Maine (at-large) and Minnesota, kept their long-standing single party streaks intact, but saw a much closer result than in recent elections.
The maps below show the evolution of single-party presidential election voting consistency since 1964. Select any of them to view a larger interactive version for that year. These can be used as a starting point for your own 2020 presidential election forecast.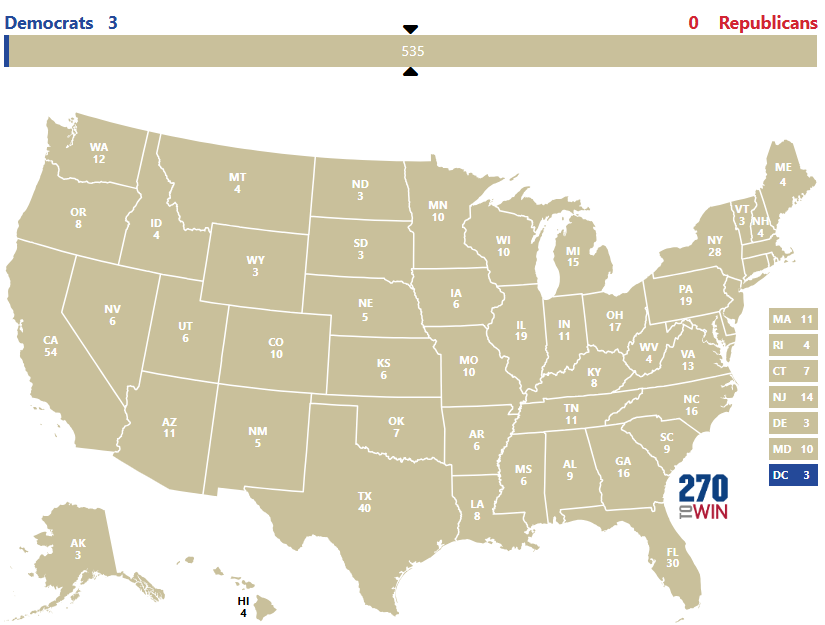 1964
Voted Same in Last Elections
The maps above use current electoral votes for each state. There is a link within each map caption that will take you to a historical map with the actual electoral vote distribution for that year.