May 21, 2019
Today is primary day in Pennsylvania. For residents in the state's 12th congressional district, there is also a special election to fill the vacancy created when former GOP Rep. Tom Marino resigned in January. The nominees were selected by the parties, with Republican state Rep. Fred Keller meeting Democrat Marc Friedenberg, a lawyer and college professor.
Results will appear below after the polls close at 8:00 PM Eastern Time. Reload the page for the latest.
The mostly rural 12th district is located in the central part of the state from northwest of Harrisburg to the New York line. In terms of land area, it is the largest of Pennsylvania's 18 congressional districts. The district is very conservative - Donald Trump won here by over 36% in 2016, with Marino approaching that margin in his 2018 reelection. As such, Keller is heavily favored to win. Keep an eye on the margin, if it is significantly lower than 30% it may be an early warning sign for 2020, particularly after Trump held a rally in the district Monday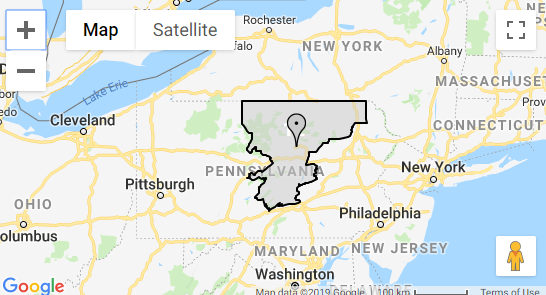 The timing of the election will work against turnout in a couple ways. Pennsylvania is a closed primary state, meaning only registered party members can vote in the respective primaries. Independents can vote in the special election; but it is an open question whether they will come out for this race. Additionally, the election is taking place after most students have departed Penn State for the summer. State College is among the few Democratic-leaning areas in the district.
comments powered by

Disqus
Headlines