Introducing the 2024 Senate Interactive Map
By 270toWin Staff
January 11, 2023, 2:50 PM ET
The 2024 Senate Interactive Map is now live. There are 34 seats up in 2024 - including a special election in Nebraska - of which 23 are held by Democrats or independents currently associated with the party.
Democrats hold the majority, controlling 51 of 100 seats as the 118th Congress gets underway. For Republicans to retake control in 2025, they will need a net gain of two seats or one seat along with a victory in the 2024 presidential election.
Independents: The Senate's three independents are up for election in 2024. Along with the usual major party options, the 2024 map allows you to choose an independent in Arizona, Maine, and Vermont. A set of purple gradients is used. Separately, you can elect how to count each independent for purposes of determining the party in control.
Vice President: The VP box is interactive for 2024. Set it as blue or red based on which party you think will win the 2024 presidential election. As the vice president can break ties, that individual's party will have majority control of an evenly split (50-50) Senate. This was the case in the recently completed 117th Congress.
Click on any of the maps below for an interactive version.
---
Initial 2024 Outlook
These ratings were set after reviewing the initial outlooks from Split Ticket and Inside Elections.
.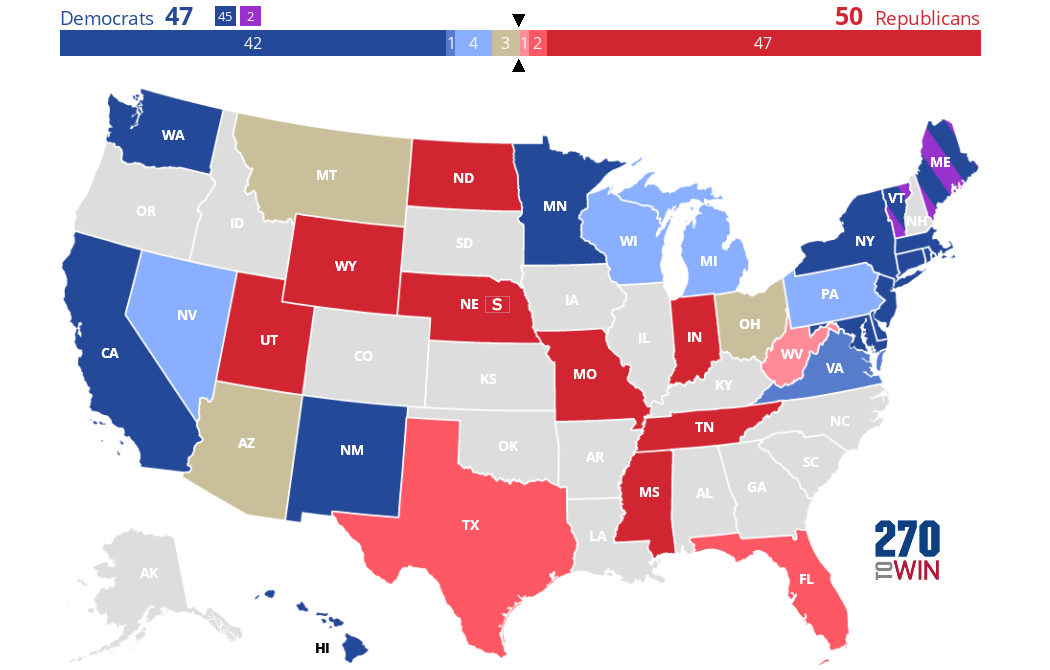 ---
Partisan Composition
20 Democrats, 3 independents (all currently affiliated with the Democrats), and 11 Republican seats are on the ballot in 2024.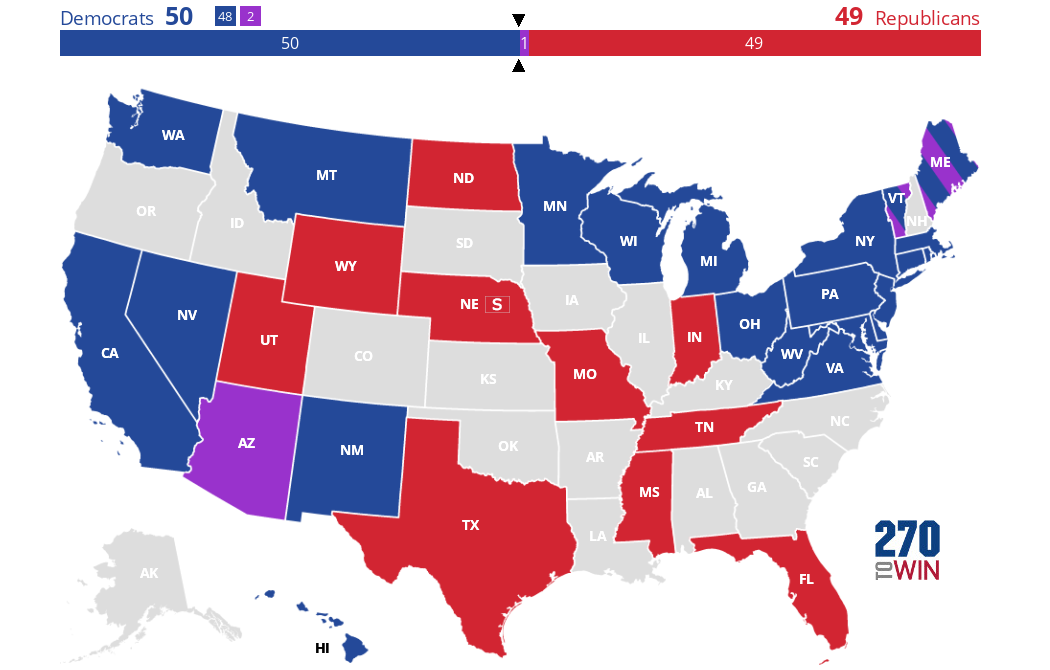 ---
Blank Map
All 34 seats are shown as undecided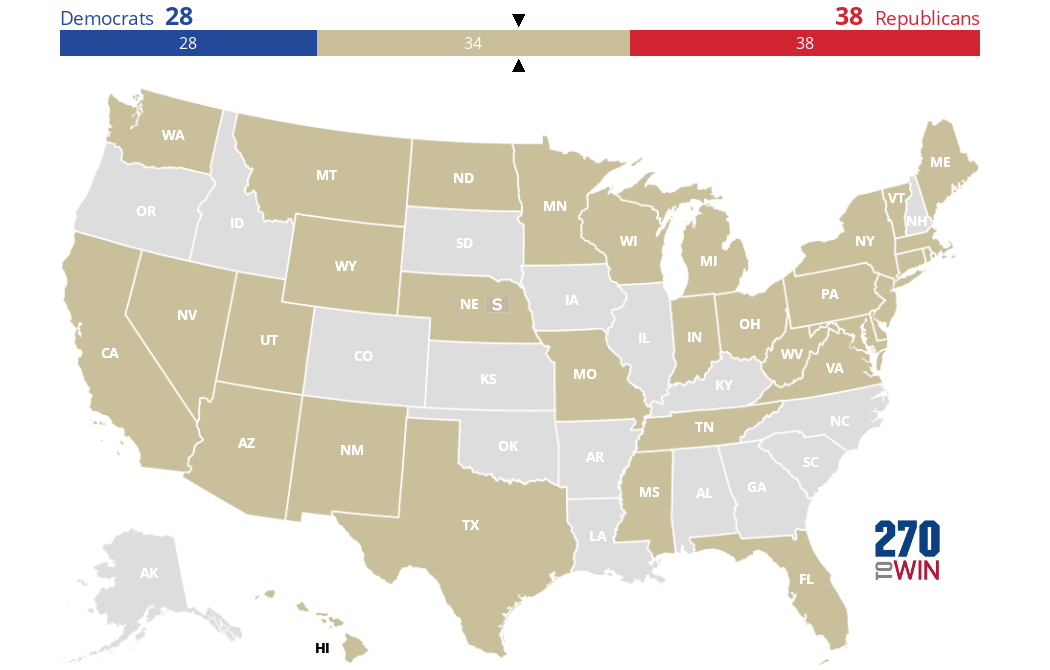 ---
comments powered by

Disqus
Headlines