Introducing the 2023-2024 Interactive Governor Map
By 270toWin Staff
December 21, 2022, 11:14 AM ET
The 2023-2024 Interactive Governor Map is now available. 14 states will hold gubernatorial elections through 2024. Three of those - Kentucky, Louisiana, and Mississippi - will take place in 2023.
Nine new governors elected in 2022 will take office through January 18, at which time the partisan composition will be 26 Republicans and 24 Democrats.
The following Library Maps are initially available. Click on any of them for an interactive version.
---
Preliminary 2023-24 Outlook
Courtesy of the analysts at Split Ticket, this map shows their initial ratings for the 14 states.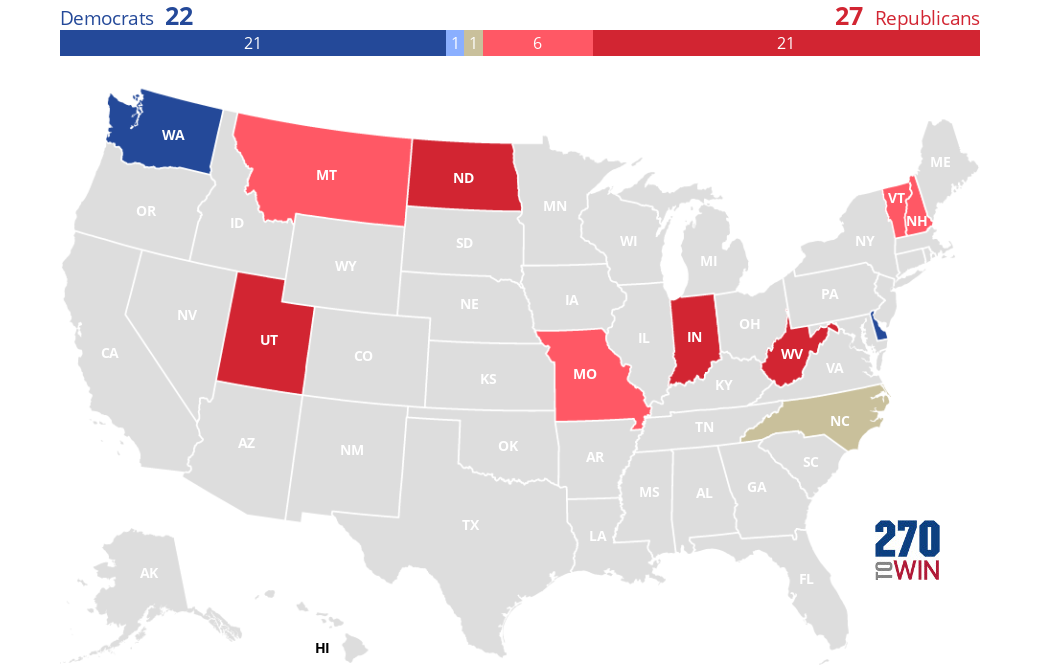 ---
Partisan Composition
Nine Republicans and five Democrats hold the seats up for election through 2024.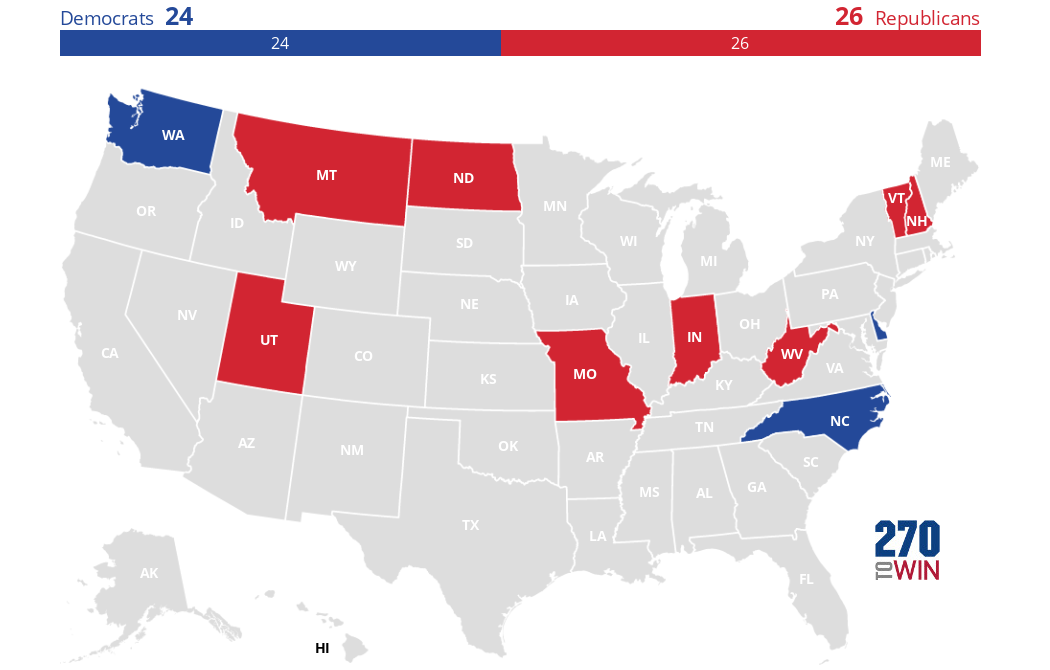 ---
Blank Map
All 14 states shown as undecided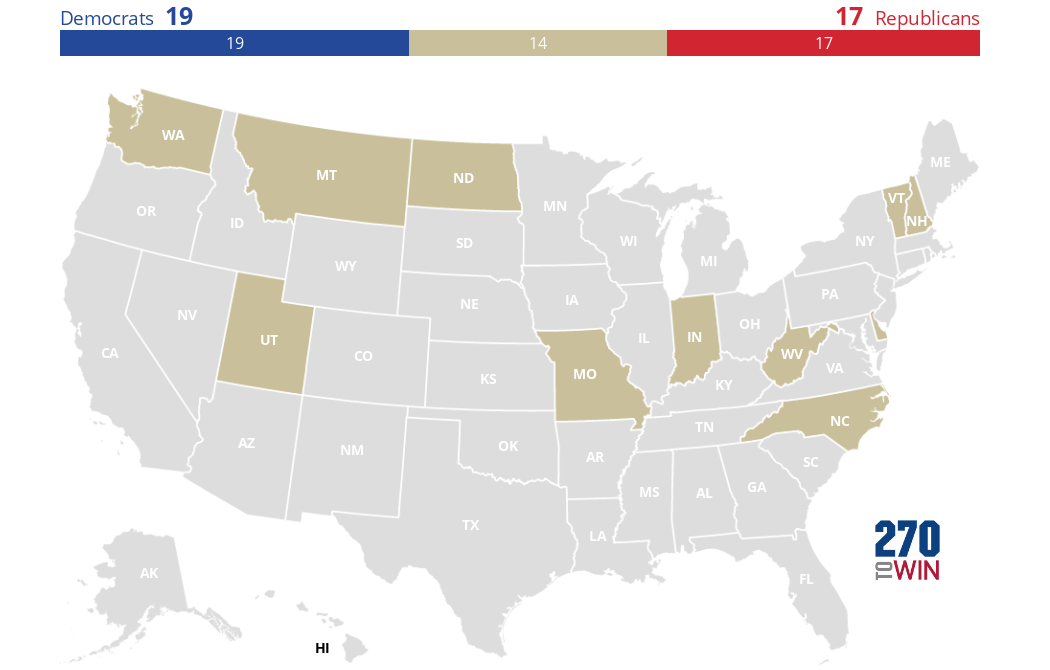 ---
comments powered by

Disqus
Headlines