Florida Democratic Rep. Ted Deutch Resigning at Close of Business Friday
By 270toWin Staff
September 30, 2022, 2:15 PM ET
Friday will be the final day in the U.S. House for Rep. Ted Deutch (FL-22). The Florida Democrat had announced earlier this year that he would not seek reelection, and would depart before the end of the term. He is moving to a new role as CEO of the American Jewish Committee.
Barring any unexpected changes, Democrats will hold a 220-212 edge over Republicans through the November 8 general election. On that date, there will be a special election to fill the vacancy in Indiana's 2nd District. The seat became open when Jackie Walorski (R) died in an automobile accident in early August. Republicans are expected to hold the seat, making the partisan composition 220-213 for the lame duck period.
The other two open seats, both in Florida, will not be filled until the start of the new Congress in January. In addition to Deutch's district, Charlie Crist resigned from the 13th District at the end of August to focus on his general election campaign against Republican Gov. Ron DeSantis.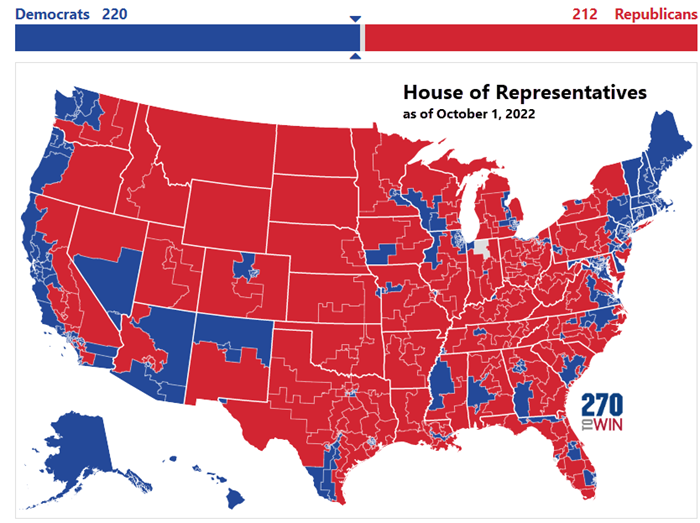 comments powered by

Disqus
Headlines