Federal Judges Toss Alabama's New Congressional Map
By 270toWin Staff
January 25, 2022, 1:16 PM ET
In a preliminary injunction issued Monday, Federal judges blocked Alabama's new congressional map from being used. The three-judge panel said that since the state's Black population is 27%, should have two districts — instead of one — "in which Black voters either comprise a voting-age majority or something quite close to it."
As the New York Times reports, "The case is certain to be appealed and could lead to the U.S. Supreme Court addressing the question of whether lawmakers can draw political maps to achieve a specific racial composition, a practice known as racial gerrymandering. In 2019, the Supreme Court ruled that federal courts have no role to play in blocking partisan gerrymanders. However, the court left intact parts of the Voting Rights Act that prohibit racial or ethnic gerrymandering."
The judges moved the candidate qualification deadline from January 28 to February 11 to give the Legislature time to draw a new map.
The invalidated map was nearly identical to the one that has been in place for the last decade.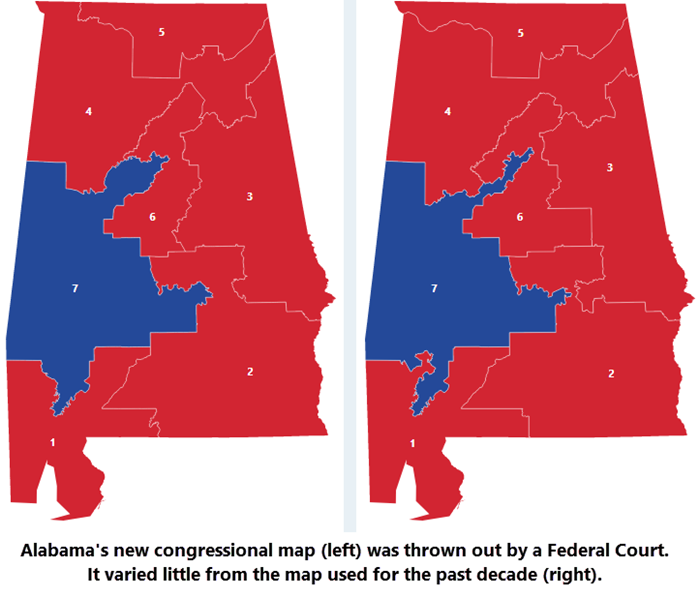 Although the map could return unchanged if defendants are successful on appeal, it is not valid currently and has been removed from the 2022 House Interactive Map.
comments powered by

Disqus
Headlines