New York Republican Rep. John Katko Will Retire
By 270toWin Staff
January 14, 2022, 2:56 PM ET
Rep. John Katko announced Friday that he won't seek reelection this year. Katko's 24th district is currently located in the central part of the state, bordered by Lake Ontario to the north. The largest city in the district is Syracuse.
In 2020, Katko won his 4th term by a 10% margin. He ran 19 points ahead of Donald Trump here, as Joe Biden carried the district by 9%. That differential was the largest across any of the 16 total crossover districts that year.
Katko is one of 10 House Republicans who voted to impeach former president Donald Trump last January. He becomes the third of that group to retire; all 10 have suffered some political repercussions within the party as a result of their vote. After Katko's announcement, Trump released a statement that read "Great news, another one bites the dust. Katko, from Upstate New York, is gone!"
Even if Katko was successful in fending off a primary challenger, he was looking at an uphill battle in November. While redistricting in the state isn't complete, Democrats ultimately control the process, and it is likely that his district will become more difficult for a Republican to win.
Katko is the 13th Republican, out of 39 total House members that have announced they are retiring or seeking another office. Click or tap the map for a detailed list.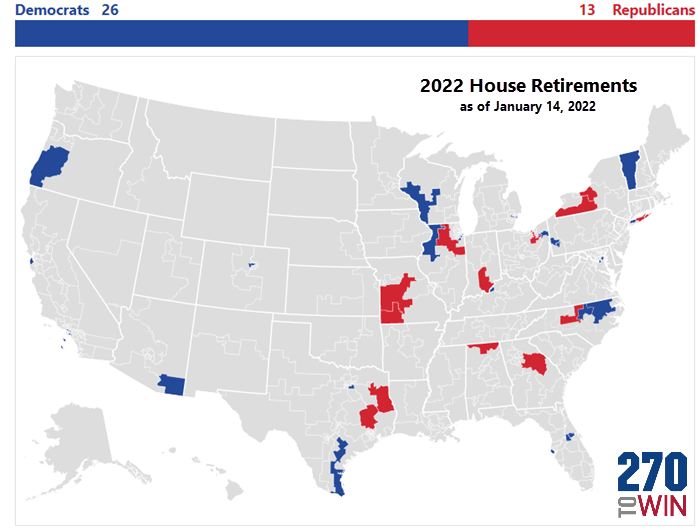 comments powered by

Disqus
Headlines