January 18, 2021
Kamala Harris resigned from the Senate effective at noon EST Monday. The move comes two days before her inauguration as vice president. In that role, Harris will become president of the Senate. This is a largely ceremonial role, but one that it includes the ability to cast tiebreaking votes. That will take on added importance this year given the chamber's upcoming 50-50 split.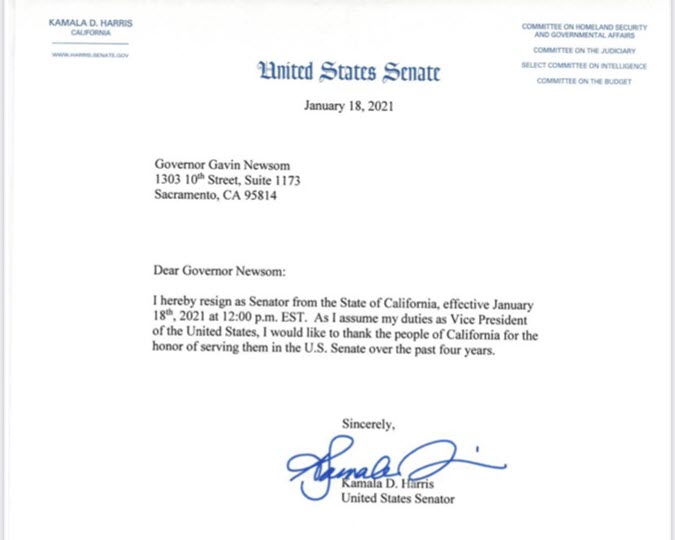 California Gov. Gavin Newsom has appointed Secretary of State Alex Padilla to serve the final two years of Harris's term. Until he is sworn in the Senate will have 51 Republicans and 47 Democrats (including two independents). The Harris seat and one in Georgia formerly held by Republican David Perdue are vacant. Perdue's term ended January 3; he lost a runoff to Democrat Jon Ossoff on January 5. Georgia's other Senate seat will be changing hands as Democrat Raphael Warnock defeated incumbent Republican Kelly Loeffler in a special election runoff.
Once the Senate returns to full strength, each party will control 50 seats. Republicans will be defending 20 and Democrats 14 in the 2022 Senate election.
comments powered by

Disqus
Headlines