December 31, 2020
The 2022 Senate Interactive Map is live. 34 Class 3 seats will be contested in this next cycle. 20 of those are held by Republicans, 13 by Democrats. The Georgia special election runoff on January 5 - Loeffler (R) vs. Warnock (D) - will determine which party will be defending the last seat. This special election is to complete the final two years of Johnny Isakson's term. Isakson resigned for health reasons at the end of 2019.
The new Senate will be seated January 3 and will initially be comprised of 51 Republicans and 48 Democrats. The Georgia seat currently held by David Perdue (R) - on its regular election cycle - will be vacant pending a separate January 5 runoff. Perdue is being challenged by Democrat Jon Ossoff.
If Republicans win either of these runoffs, they will retain control of the Senate.
There will be six new Senators on January 3: Tommy Tuberville (R, AL); John Hickenlooper (D, CO); Roger Marshall (R, KS); Ben Ray Lujan (D, NM); Bill Hagerty (R, TN); Cynthia Lummis (R, WY). Tuberville and Hickenlooper defeated incumbents, while the others are succeeding retiring members of their same party. Separately, in Arizona, Mark Kelly (D) defeated incumbent Martha McSally (R) in November. As that was a special election, Kelly was eligible to be seated once the state certified its results. He was sworn in on December 2.
Two Republican Senators, Richard Burr of North Carolina and Pat Toomey of Pennsylvania have already announced they will not run in 2022. Democrat Kamala Harris of California will be replaced by Alex Padilla (D) after she resigns to becomes Vice President.
Note that on the images below, the totals only add to 99 due to the Georgia vacancy (as of January 3).
First Look at the 2022 Landscape
This map (click for an interactive version) is largely based on an overview by Sabato's Crystal Ball. 24 of the 34 races start out as safe for the incumbent party. The 10 remaining seats are expected to have varying levels of competitiveness, with seven of those looking to be the most closely-contested at this early date. Interestingly, as Sabato notes in the article, this includes the six closest states in the 2020 presidential election.
For this map, we've set the rating to 'leans' if the incumbent is expected to run (giving them the benefit of the doubt at this early point), while the open races in North Carolina and Pennsylvania are shown as toss-up. Georgia is also shown as a toss-up pending the result of the special election.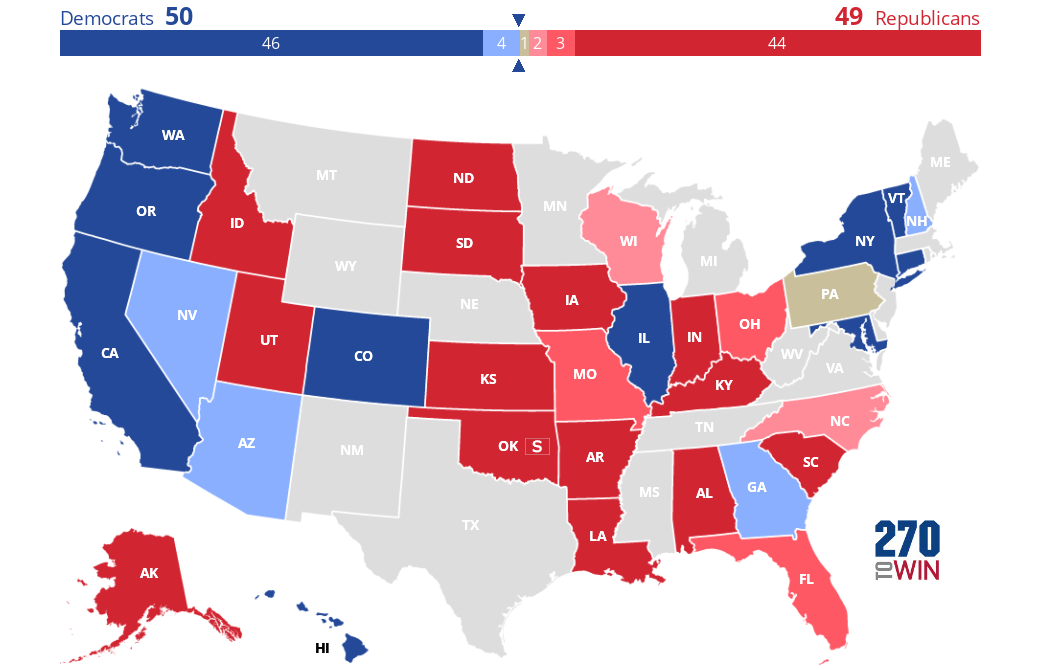 Current Party
This map shows the partisan composition of seats to be contested in 2022. Georgia is subject to change pending the January 5 runoff.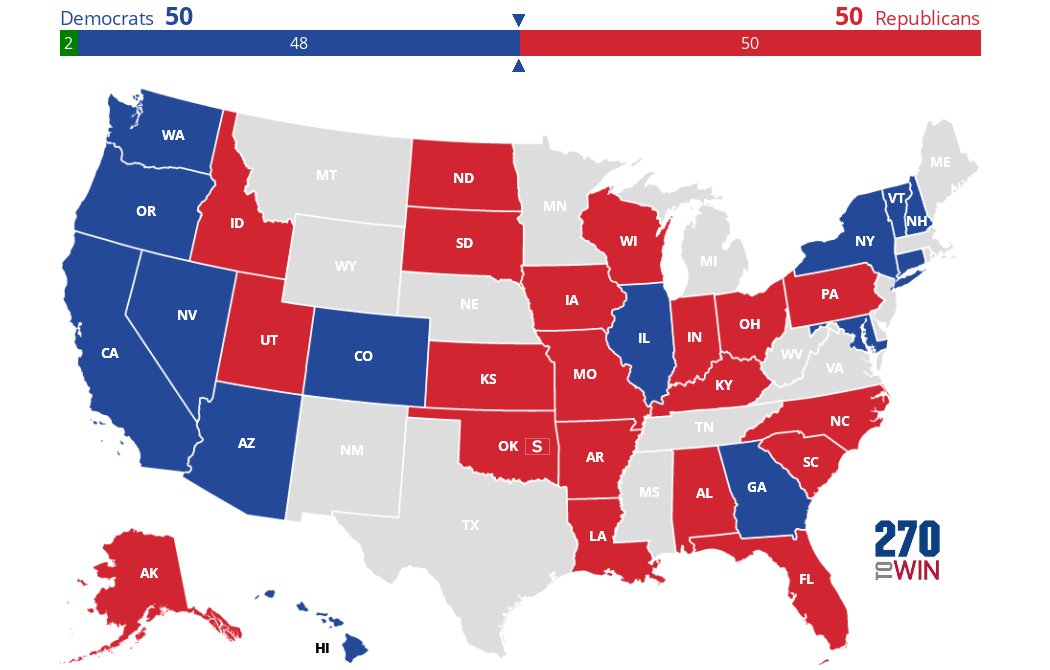 Blank Map
This map shows all 34 seats as toss-ups.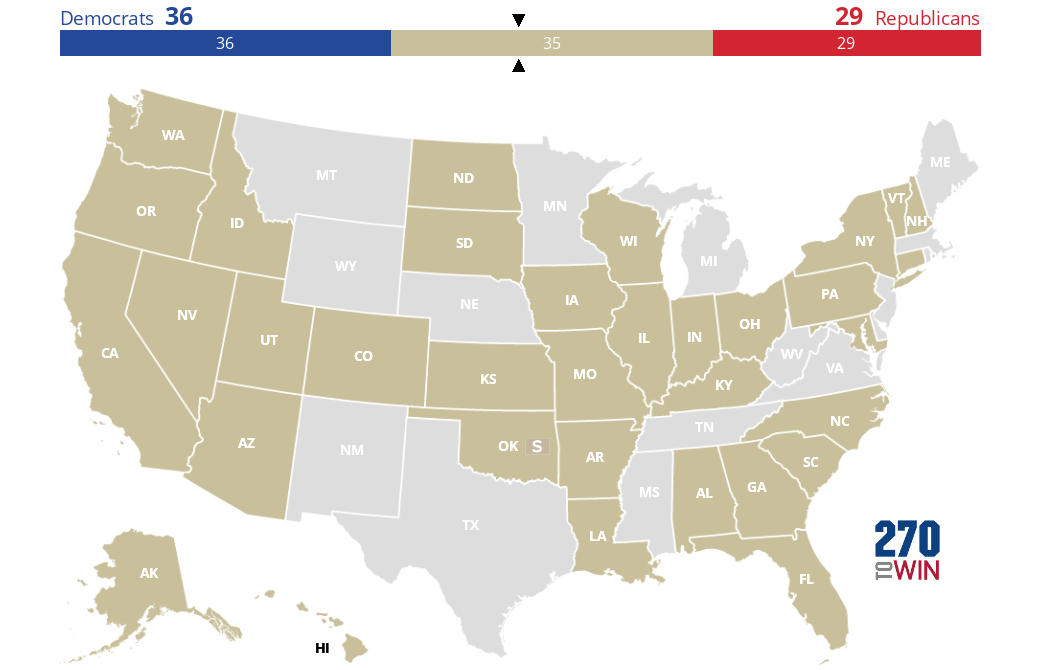 comments powered by

Disqus
Headlines