House Ratings Changes from Inside Elections
By 270toWin Staff
May 23, 2020
On Friday, Inside Elections updated its House ratings for the November elections, shifting 15 races. Changes were made to eight competitive races, with seven more moving to safe, taking them out of play - per this forecaster - for November.
The main takeaway from the full report (subscription required): "Even after losing 40 seats in 2018, there's no guarantee Republicans won't lose more in November. With less than six months to go before Election Day, not only is the House majority not at risk, Democrats could gain seats. Right now, the most likely outcome is close to the status quo and fall into a range of a GOP gain of five seats to a Democratic gain of five seats."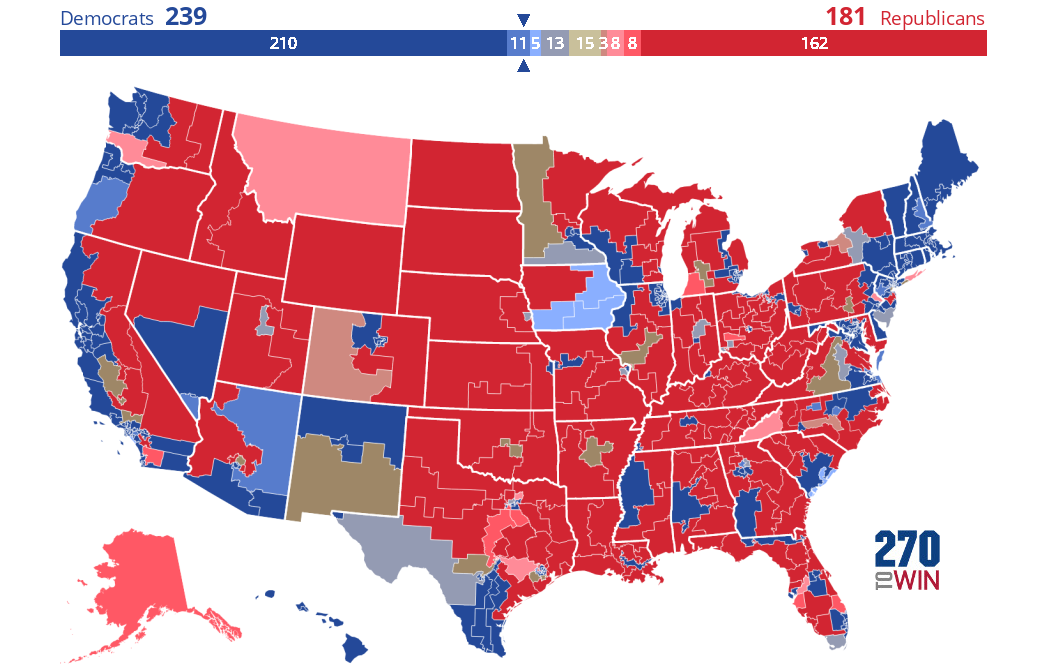 Three seats moved to safe Democratic: CA-10, CA-45, NY-19. Four more moved to safe GOP: NC-9, OH-12, TX-2, TX-31. In terms of competitive races, CA-25 starts at Tilt Democratic after the Republican victory in this month's special election. The other seven changes moved one category each in favor of Democrats. NY-22 and UT-4 now sit at Tilt D, with IL-14 and NJ-3 moving to Lean D. NV-3 is now Likely D. The final two seats are GOP-held, with MT-AL now at Likely R and TX-21 at Leans R.
comments powered by

Disqus
Headlines