Democratic Rep. Katie Hill Expected to Resign This Week
By 270toWin Staff
October 27, 2019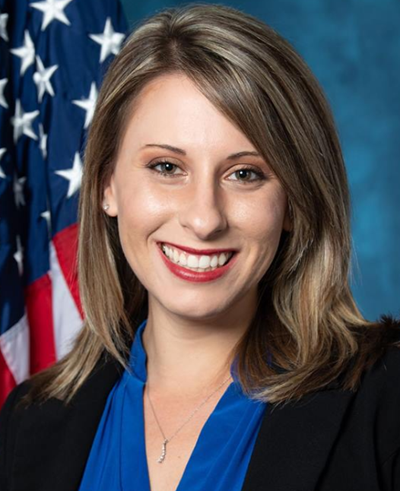 Politico reports that California Democratic Rep. Katie Hill is expected to resign this week. She has been under investigation by the House Ethics Committee over an improper relationship with a member of her staff. News emerged over the weekend that she gave the staffer the highest "2018 election bonus" of those in her office. This follows earlier news of an affair that predated her time in Congress, although this was not part of the ethics probe.
Hill is in her first term representing California's 25th district, north of Los Angeles. She defeated GOP incumbent Steve Knight by about 9% in 2018, becoming the first Democrat to win an election in the 25th district this decade*. This was one of 7 districts in the Golden State to flip to the Democrats in that year's midterm elections.
The district had been rated 'Likely Democrat' for 2020. With this expected resignation, Cook Political is changing that to 'Leans Democrat'. Other forecasters may do that in the days ahead.
* No Democrat has won in the 25th district since 1990. However, the boundaries were different prior to redistricting after the 2010 Census.
comments powered by

Disqus
Headlines