U.S. House Vacancy and Retirement Update
By 270toWin Staff
October 21, 2019
Democratic Rep. Elijah Cummings of Maryland (MD-7) died October 17. His passing brings to 3 the number of vacancies in the U.S. House. The other two openings were held by Republicans. Chris Collins (NY-27) resigned earlier this month, while Sean Duffy (WI-7) resigned in September.
Democrats control the chamber 234-197, with one independent.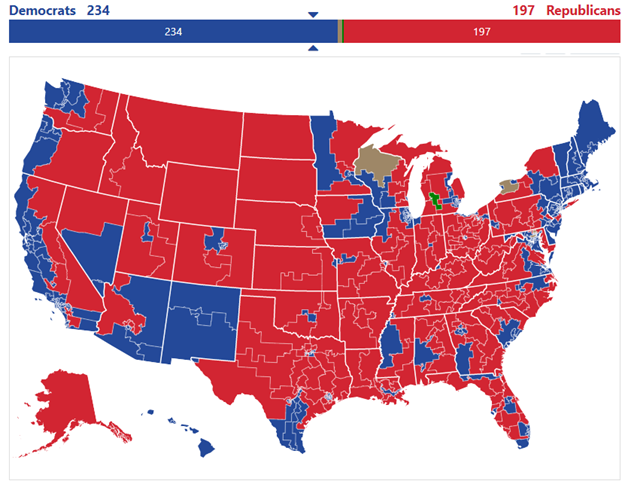 All three seats will be filled by special election. The Wisconsin one will be on May 12, 2020, the other two are not yet scheduled. All three seats are likely to be retained by the incumbent party.
====
On Saturday, Rep. Francis Rooney of Florida announced he would not seek a third term in 2020. Rooney had said on Friday that he couldn't rule out supporting the impeachment of President Trump without knowing all the facts.
This brings to 24 the number of current U.S. House. 18 are Republicans, 6 are Democrats. Of those, 7 are from seats that are likely to be competitive next year. 6 of those are in GOP hands, with one held by a Democratic incumbent.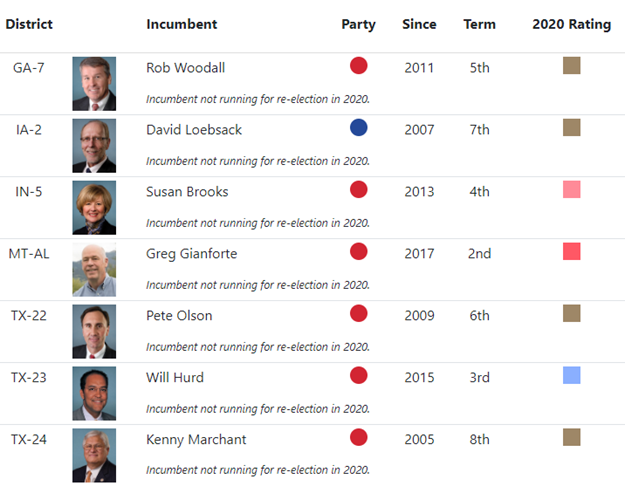 comments powered by

Disqus
Headlines