Rep. Joe Kennedy to Run for U.S. Senate; Setting up Intraparty Primary Fight
By 270toWin Staff
September 22, 2019
Rep. Joe Kennedy III announced a run for U.S Senate in Massachusetts on Saturday, setting up an intraparty primary battle with the two-term incumbent, Ed Markey. This ended weeks of speculation about whether he would enter the race.
Should Kennedy win, he would be the 4th member of the political dynasty to serve in the Senate. These include his grandfather, Robert F. Kennedy, as well as two great-uncles, Edward Kennedy and John F. Kennedy. The latter, of course, would go on to become the 35th president.
Regardless of who prevails in the primary, the seat will almost certainly remain under Democratic control. Markey won his 2nd term by a 62-38 margin over Republican Brian Herr in 2014.
We've added Kennedy to the House Retirement Map. 21 current members are retiring or seeking another office in 2020. This includes 16 Republicans and 5 Democrats.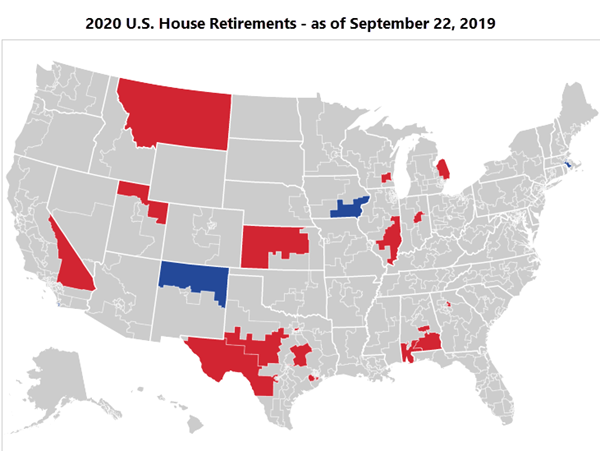 The map doesn't display Rep. Sean Duffy, Republican of Wisconsin. He previously announced he would resign from the House effective September 23.
comments powered by

Disqus
Headlines