Rep. Paul Cook of California Will Not Seek Another Term in 2020
By 270toWin Staff
September 17, 2019
The Los Angeles Times reports that California Rep. Paul Cook will not seek reelection in 2020. The four-term Republican will instead run for a seat on the San Bernardino County Board of Supervisors. He becomes the 20th retirement this cycle; the House Retirement Map has been updated.
Cook represents California's 8th congressional district. It is geographically the largest one in the state and includes sparsely populated desert areas in the eastern part of the state to the Nevada border. It was one of the few districts in the country without a Democrat on the ballot in 2018, as the state's top-two primary advanced two Republicans to the November election. Donald Trump won here by about 15% over Hillary Clinton in 2016. At this point, the district will keep a safe Republican rating for 2020.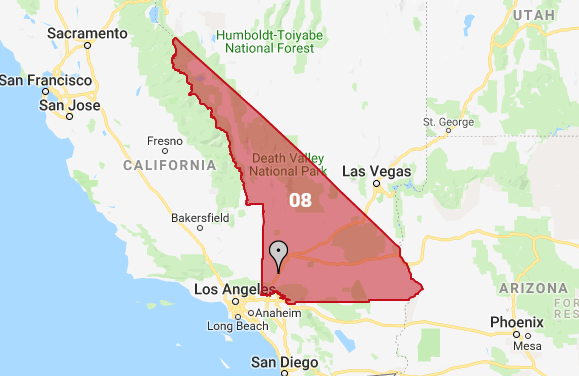 Cook represents one of only seven Republican-held congressional districts out of the state's 53. The party lost half its 14-member delegation in the November elections that propelled Democrats into the House majority.
comments powered by

Disqus
Headlines