August 30, 2019
Long-time GOP Rep. John Shimkus of Illinois announced Friday that he would not seek reelection in 2020.
The state's 15th congressional district is the largest by land area. It is also the most conservative; Shimkus won a 12th term in 2018 by 44%; President Trump's margin was slightly better than that in 2016.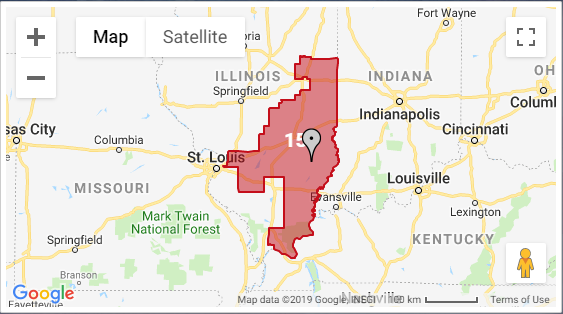 Shimkus is the 15th current House member to announce a 2020 retirement. 12 are Republicans, 3 Democrats. The retirement map excludes Rep. Sean Duffy (R, WI-7) who said earlier this week that he will resign his seat on September 23.