June 29, 2019
Here's a page where you can see the top 3 polling Democrats in each state. There's at least one poll in 18 states, although it remains limited in most places.
Select any of the states for more information about its nominating contest, including an estimate of delegates based on the polls.
It's likely that we'll see some shifts in the rankings as the first post-debate polls are released.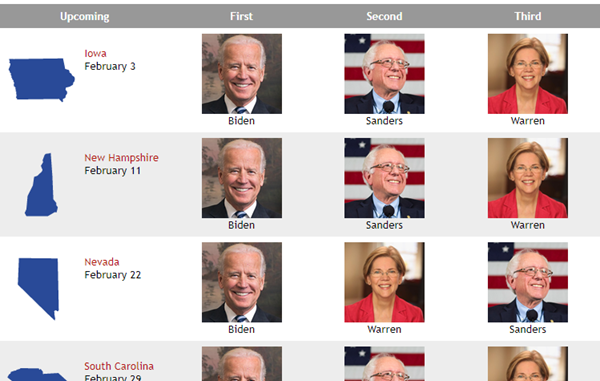 comments powered by

Disqus
Headlines