Ohio Congressional District Map Ruled Unconstitutional
By 270toWin Staff
May 4, 2019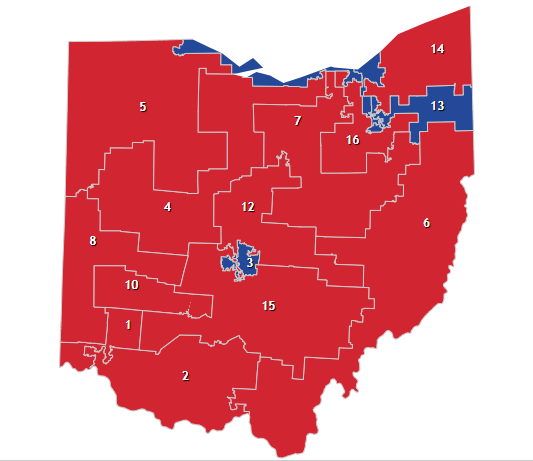 A Federal court has ruled Ohio's congressional districts to be an unconstitutional gerrymander, ordering new districts to be drawn up for the 2020 elections. State lawmakers have until June 14 to come up with a new map, although they will appeal the decision.
The situation is similar to that in neighboring Pennsylvania, which had to redraw congressional districts for the 2018 midterm elections. In Ohio, the GOP holds a 12-4 advantage. Only two of those districts were decided by less than a 10% margin in 2018; all 15 incumbents that ran won reelection.
Regardless of how this all plays out, there will be new districts drawn for the 2022 election, as redistricting will take place after the 2020 election. There will also be a new way of drawing them, as Ohio voters approved a ballot proposition last year that should reduce the ability of a majority legislature to create a gerrymandered map.
comments powered by

Disqus
Headlines