Clinton, Merkley Pass on 2020 Presidential Race
By 270toWin Staff
March 5, 2019
Former Secretary of State Hillary Clinton and Oregon Sen. Jeff Merkley both said they will not run for president in 2020. Clinton, the 2016 Democratic nominee, had not been expected to run but this is the first time she has said that on camera. The statement came during an interview with News 12 of Long Island.
Separately, Oregon Sen. Jeff Merkley released a video announcing he will seek a third term in 2020 rather than pursue a long-shot bid for the Democratic nomination. Under Oregon law, he could not be on the ballot for both offices.
There are 12 Democrats in the 2020 field, including six of Merkley's Senate colleagues. Another 12 prospective candidates have yet to make their plans known. The list includes several high-profile names, led by former Vice President Joe Biden and former New York City Mayor Michael Bloomberg. Biden's drawn-out process for making a 2020 decision, while strategically smart for him, is affecting the timing and prospects of a number of other potential candidacies.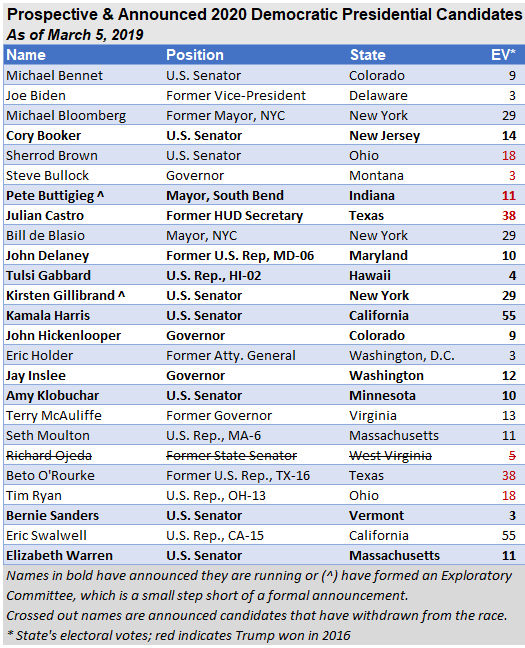 comments powered by

Disqus
Headlines