Rep. Duncan Hunter Indicted, Putting a Safe GOP Seat into Play
By 270toWin Staff
August 22, 2018
Rep. Duncan Hunter of California was indicted Tuesday and charged with the illegal use of campaign funds over a seven year period. House Speaker Paul Ryan indicated Hunter would be removed from his committee assignments until the matter is resolved.
Hunter is in his fifth term representing a conservative San Diego-area district that supported Donald Trump by 15% in the 2016 election. Only seven of the state's 53 congressional districts voted for the president over Hillary Clinton that year.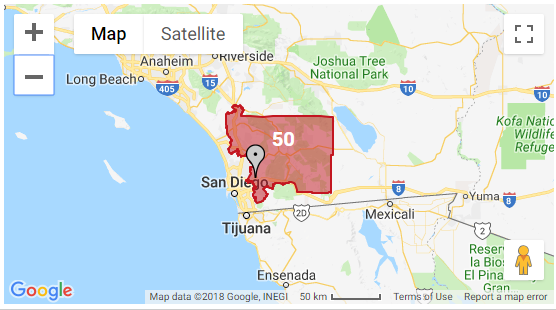 Hunter was renominated in California's top-two primary in June. Even if he were to decide not to run, there is no good mechanism to remove his name from the November ballot. Additionally, California does not allow for write-in candidates.
The indictment has opened up yet another opportunity for a Democratic flip as the party attempts to gain control of the House in November. As of Wednesday morning, both Sabato's Crystal Ball and The Cook Political Report have moved this race from safe Republican to leans Republican. Nathan Gonzales of Inside Elections has not yet made a change, although he seems to have his priorities in order:
Probably, but I'm trying to put my kids to bed. #CA50 https://t.co/YQHI5KidMI

— Nathan Gonzales (@nathanlgonzales) August 21, 2018
comments powered by

Disqus
Headlines