Tilt Ratings Added to Interactive House Map
By 270toWin Staff
August 9, 2018
The 'tilt' rating is now available on the House interactive map. The option had previously been added to the Senate and gubernatorial maps.
There are now four ratings (safe, likely, leans, tilt) available for each party, as well as toss-up. Use the color palette to the right of the map to choose how many of those you want to rotate through on your map. Alternately, you can choose an individual rating to update multiple states/districts with a single click each. See our overview of the color palette options.
The tilt rating sits between toss-up and leans. The forecaster Inside Elections uses this designation for races that are highly competitive, but where one party has a slight edge. The maps below reflect their current 2018 projections. Select any of them to create and share your own 2018 forecast.
House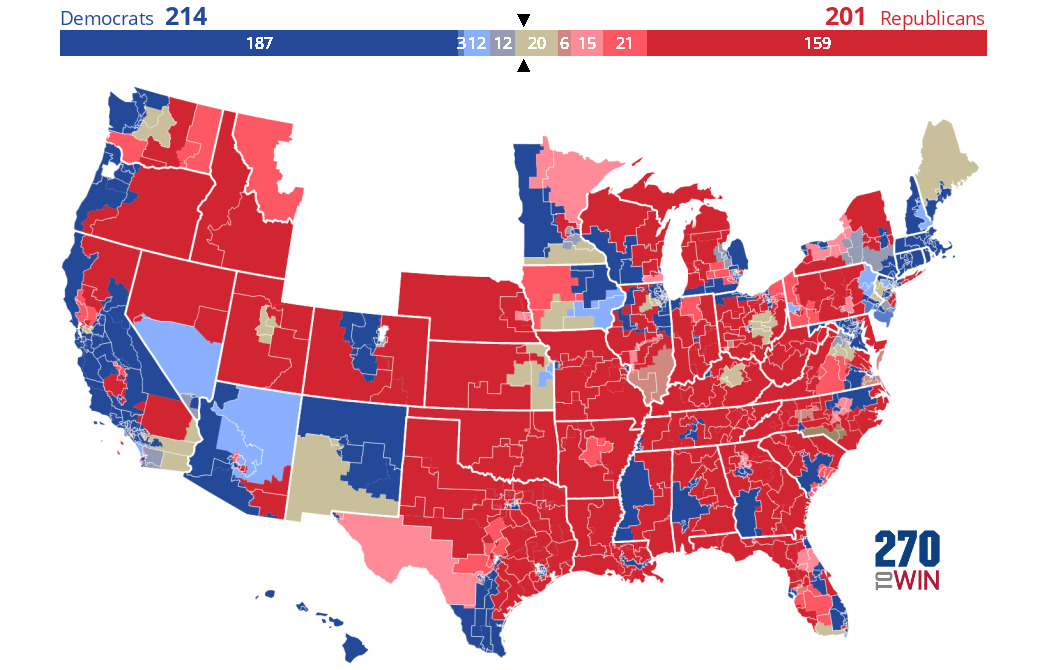 Senate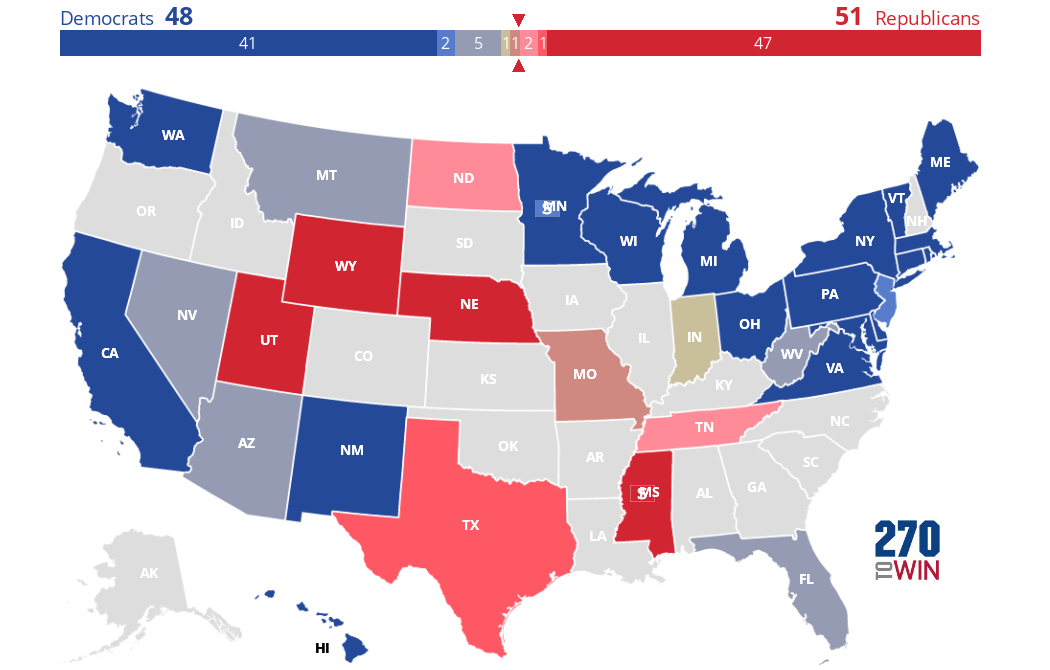 Governor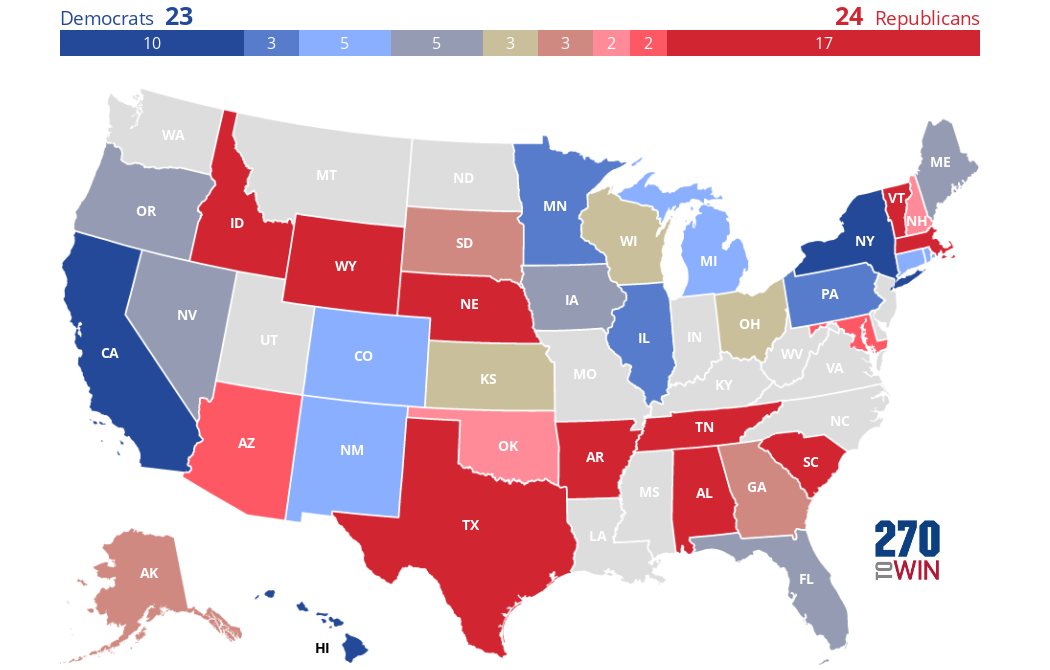 comments powered by

Disqus
Headlines