Trump Nominates Kavanaugh for Supreme Court: Senate Contact Info
By 270toWin Staff
July 9, 2018
President Trump will nominate Brett Kavanaugh to replace Anthony Kennedy on the Supreme Court. Kavanaugh is a federal appeals court judge for the District of Columbia Circuit.
The U.S. Senate will need to confirm Kavanaugh. Given the importance of this nomination, we've compiled a list of contact information for all 100 U.S. Senators. This includes mailing address, phone, email and social media. We've also included some related election filters.
If you are strongly for or against the president's choice, these are the people that need to hear from you.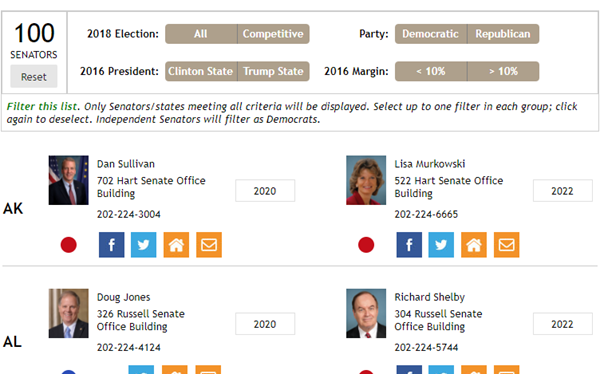 comments powered by

Disqus
Headlines