Minnesota Governor to Announce Replacement for Sen. Franken Wednesday Morning
By 270toWin Staff
December 12, 2017
Minnesota governor Mark Dayton will announce his choice for his state's next U.S. Senator Wednesday morning at 10AM (11AM ET). The appointment will take over after Al Franken leaves the Senate, although the incumbent Senator still hasn't said when he plans to actually resign. It seems a bit odd to name a replacement before the actual resignation, but here we are.
Here's a list of five people the governor may choose, from Minnesota Public Radio.
The appointment is temporary; there will be an election next November to fill what will then be the final two years of Franken's term. As a result, both Minnesota Senate seats will be contested in 2018.
We've updated our Senate interactive map to include this special election. The map below shows the current Senate race ratings from Sabato's Crystal Ball. They've started the Minnesota special at 'Leans Democrat'. Today's Alabama special election remains at 'toss-up'.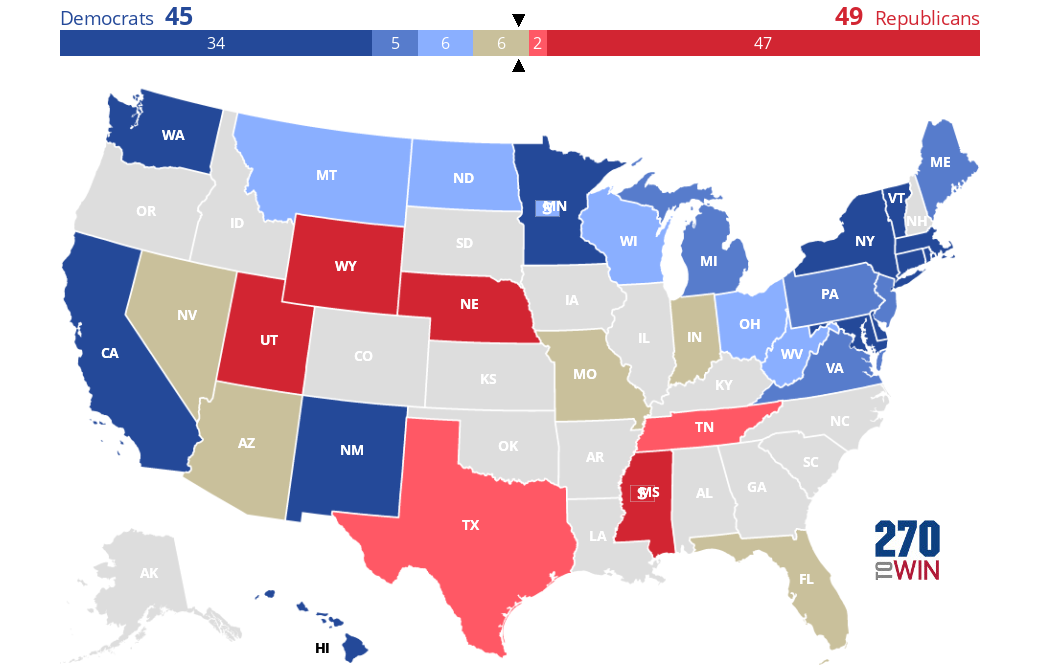 Click the map to create your own at
270toWin.com
comments powered by

Disqus
Headlines