October 4, 2017
10/5 UPDATE: Murphy has resigned from Congress effective October 21st.
Republican Tim Murphy, in his 8th term representing southwestern Pennsylvania in the U.S. House, will not seek reelection in 2018. The pro-life congressman ran into trouble earlier this week when text messages surfaced of him urging a woman with whom he was having an affair to seek an abortion.
Murphy met with Republican leadership who apparently told him that he either had to resign or announce his retirement at the end of the current term.
Murphy is the 27th Member to announce they are not seeking reelection in 2018. There are 18 Republicans and 9 Democrats. Rep. Marsha Blackburn of Tennessee is expected to join this list in the days ahead. She is expected to run for the U.S. Senate seat being vacated by Bob Corker.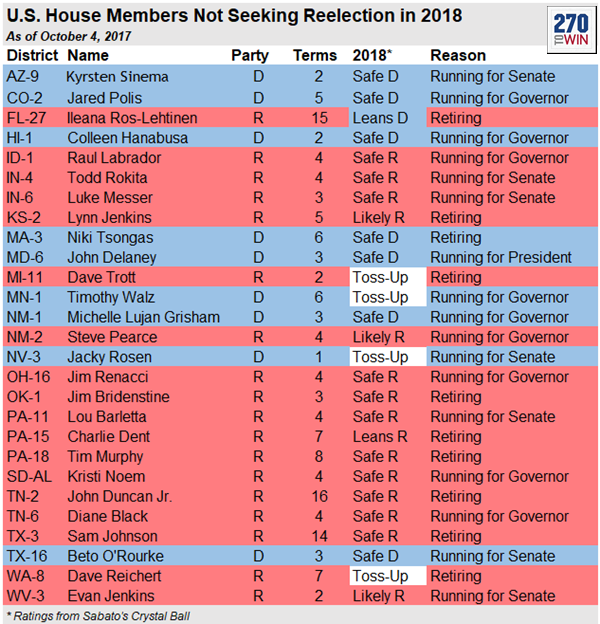 comments powered by

Disqus
Headlines