Amid Doubts About Trump, Some Republicans Preparing for 2020
By 270toWin Staff
August 5, 2017
The New York Times is reporting that some high-profile Republicans "have begun what amounts to a shadow campaign for 2020 — as if the current occupant of 1600 Pennsylvania Avenue weren't involved." Courting of prominent donors, visits to Iowa and appearances at party-affiliated events are among the activities being undertaken. Names mentioned include Vice-President Mike Pence, Senators Tom Cotton of Arkansas and Ben Sasse of Nebraska, Ohio governor John Kasich, and U.N Ambassador Nikki Haley.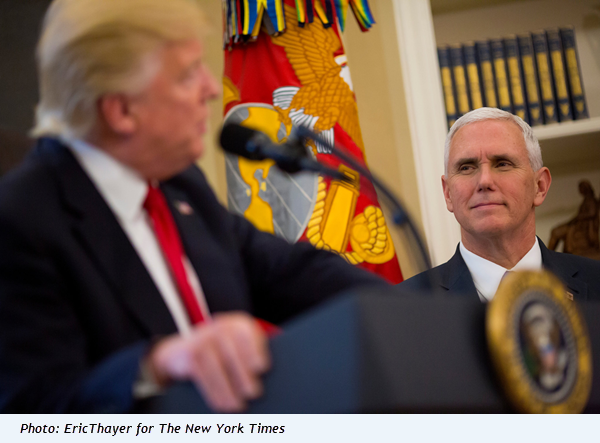 At this point, most are indicating they would only be active in 2020 if President Trump declines to run for a second term. Of course, that could change pending the outcome of the Russia investigation, the results of the 2018 Midterms and the president's popularity. It is worth noting that election year nomination challenges to incumbent presidents have not been particularly successful. At the same time, they are indicative of a split and this usually portends the party's defeat in November.
While no date is set, the 2020 Iowa caucuses are about 900 days away.
comments powered by

Disqus
Headlines