Polls are Open in Kansas; First Trump-Era House Election Today
By 270toWin Staff
April 11, 2017
Voters in Kansas' 4th congressional district head to the polls today in the first congressional election of the Trump era. The seat became vacant earlier this year when Mike Pompeo resigned to take over the CIA. The district covers the south-central part of the state, including Wichita. Polls are open until 7PM Central Time (8PM Eastern).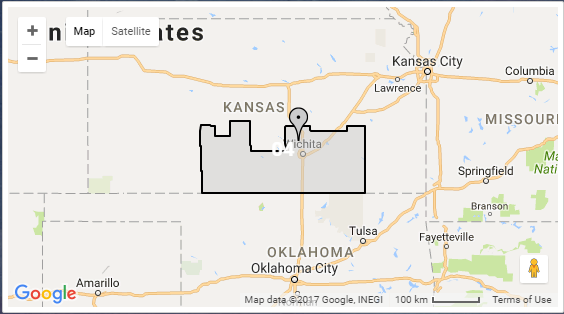 Pompeo won reelection by about 32% last November, while Trump won by 27% within the district. As the article linked to in the first paragraph notes "It's a district that would, under normal circumstances, be considered a lock for the Republican candidate. But of course, these are not normal times, and resources are flooding into the district from left and right."
While special elections are always tricky to predict, everything would have to go right (from the Democratic perspective) for this seat to flip. The most likely outcome is a Republican win, albeit with a smaller margin than in the 2016 elections. How small that margin is will likely form the basis for how each party spins the result once it is known. However, Republicans are taking no chances. Even the president is getting involved, recording a robocall Monday and sending out a tweet Tuesday morning:
Ron Estes is running TODAY for Congress in the Great State of Kansas. A wonderful guy, I need his help on Healthcare & Tax Cuts (Reform).

— Donald J. Trump (@realDonaldTrump) April 11, 2017
The race pits the State Treasurer, Republican Ron Estes against Democrat James Thompson, a civil rights attorney. Also on the ballot is Libertarian Chris Rockhold.
comments powered by

Disqus
Headlines