It's March 2017; Time for a 2020 Democratic Poll of Iowa!
By 270toWin Staff
March 15, 2017
There's only 1,055 days* until the 2020 Iowa caucuses; seems like a good time for aspiring politicians to start testing the waters. That's what Martin O'Malley is doing in Iowa. Politico reports the former Maryland Governor commissioned a poll to see how he stacks up against eight other potential Democratic candidates.
Not surprisingly, since the results are seeing the light of day, O'Malley did relatively well. His 18% total was effectively tied for the lead with New Jersey Senator Cory Booker who had 17%. Seven other names combined for 33%, with "not sure" getting 32%. Notably excluded from the poll were three high-profile Senators: Elizabeth Warren of Massachusetts, Sherrod Brown of Ohio, and Vermont's Bernie Sanders.
O'Malley received just 0.6% of the vote in the 2016 Iowa caucus and dropped out of the race that same night.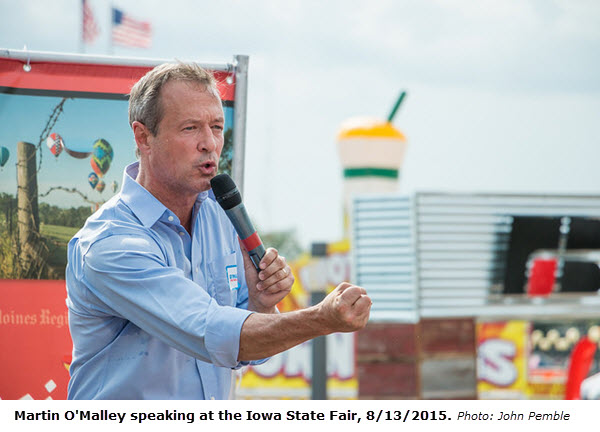 * Actual date TBD. Assumes a caucus date of Feb. 3, 2020, the first Monday of that month. The 2016 Iowa caucuses were held Monday, Feb. 1.
comments powered by

Disqus
Headlines