December 16, 2016
Here's the updated schedule of what time (EST) the Electors of each state will convene on Monday, December 19th. During these meetings, in accordance with individual state rules, the Electors will cast their votes for president and vice-president. The meetings are usually held in a state's capital city.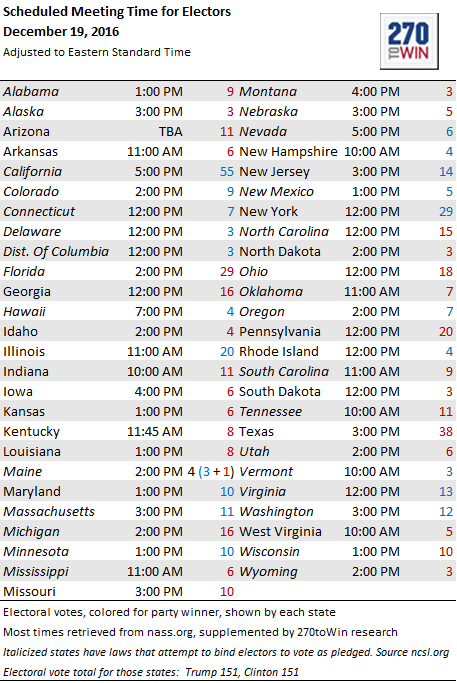 The table now include the electoral votes for each state, colored red (Trump) or blue (Clinton) to reflect the popular vote winner. Italicized are those states that have laws that attempt to bind electors to vote as pledged. Interestingly, the total electoral votes in states with those laws is 151 for both Trump and Clinton.
Results Map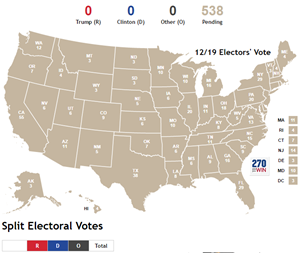 Our plan is to update this map as results become available.
comments powered by

Disqus
Headlines