November 28, 2016
Donald Trump was formally declared the winner of Michigan by that state's Board of Canvassers Monday afternoon. This action allows us to complete the 2016 electoral map, pending the actual vote of each state's Electors on December 19th.
The 10,704 vote win, out of 4.8 million votes cast, marks the closest presidential race in the state in more than 75 years*.
Click the map for an interactive version.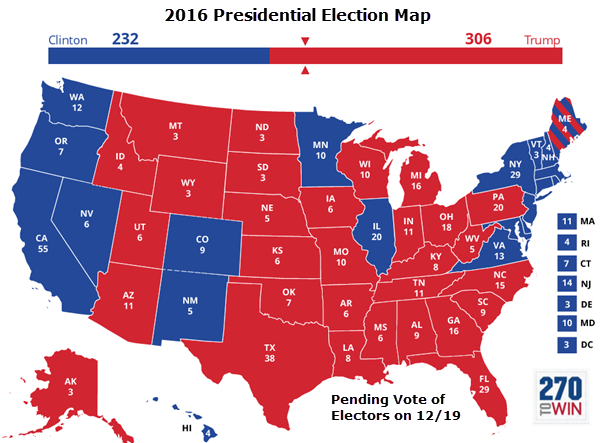 As we noted the other day, but will repeat here, the win in Michigan gives Trump 306 electoral votes, marking a 100 vote swing from Mitt Romney in 2012: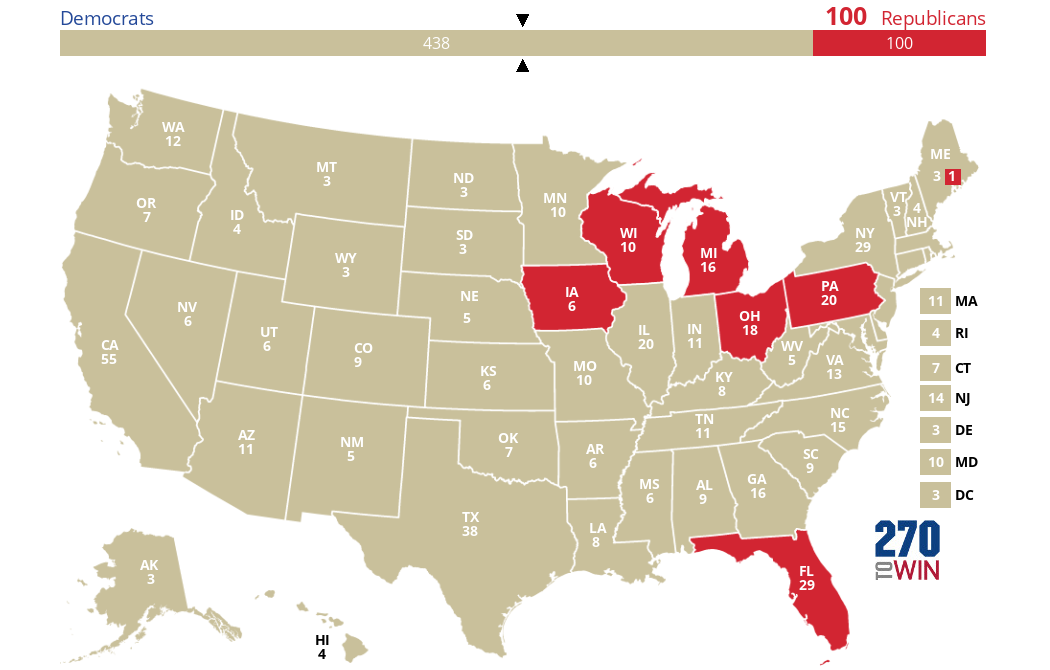 Trump flipped six states, including Wisconsin, Michigan and Pennsylvania, each of which last voted Republican in the 1980s. He also won Florida, Ohio and Iowa, each of which voted twice for President Obama. Trump also won an electoral vote in Maine, the first time that state has split its vote.
* Earlier reports said this was Michigan's closest race ever, but the latest information indicates 75 years. In either case, it was the closest race, in percentage terms, of any state in the 2016 presidential election.
comments powered by

Disqus
Headlines