Third Party Update: Johnson on Ballot in 43 States; Stein 35
By 270toWin Staff
August 25, 2016
For third party candidates, ballot access is crucial if polling support is to translate into votes on Election Day. As of now, Libertarian nominee Gary Johnson is on the ballot in 43 states + DC, with efforts underway to get access in the remaining seven states. Green Party nominee Jill Stein is on the ballot in 35 states + DC.
Johnson's ballot access represents 487 of 538 electoral votes, while Stein is at 425. Although clearly less desirable, it is worth noting that some states allow limited access via write-in for names not printed on the ballot.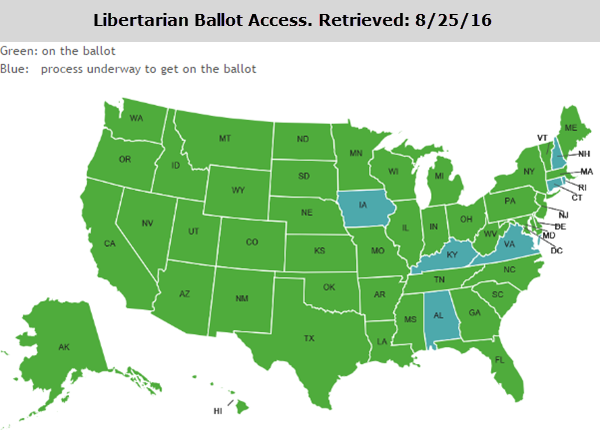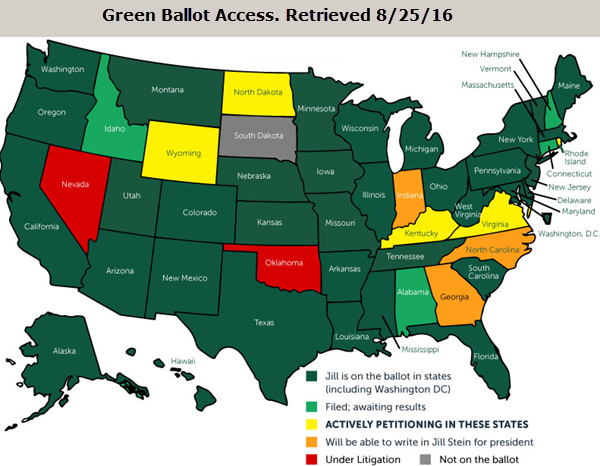 Both Johnson and Stein are repeat nominees for their parties. In 2012, Johnson was on the ballot in all but Michigan and Oklahoma. Stein was on the ballot in 36 states + DC.
comments powered by

Disqus
Headlines