270toWin Crowdsourced Senate Forecast
By 270toWin Staff
November 4, 2014
If 270toWin voters are correct, Republicans will control the Senate with 52 seats, Democrats will have 47 and a third independent will join the body after this year's elections.
Results are based on about 1,500 valid entries to our prediction contest. Prizes will go to some of those with the best predictions, with the goal being to encourage people to vote based on who they think will win, as opposed to their own personal preferences.
The first image below shows the projected winner in each race; the 2nd the percentage distribution. The closer races in the polls (AK, CO, GA, IA) trended more Republican in recent days. Kansas was the closest race, with Greg Orman remaining slightly ahead in the end.
While this forecast says Georgia and Louisiana will ultimately go Republican, it is worth noting where we'll be after Election Day. If there are runoffs in both Georgia (possible) and Louisiana (very likely), and no decision by Greg Orman on party affiliation, Republicans would have 50 seats heading into the Louisiana runoff, one short of the number needed to officially control the Senate.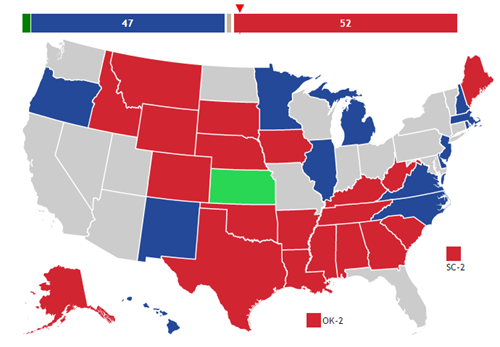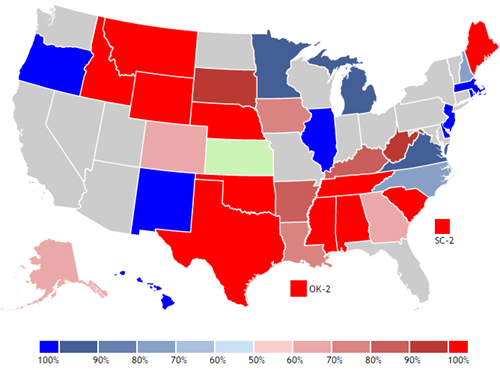 comments powered by

Disqus
Headlines