1832 Presidential Election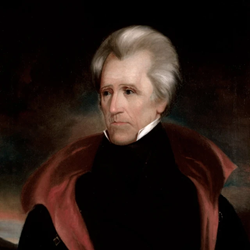 Andrew Jackson

Change History!
1832 interactive map
The United States presidential election of 1832 saw incumbent President Andrew Jackson, candidate of the Democratic Party, easily win reelection against Henry Clay of Kentucky. Jackson won 219 of the 286 electoral votes cast, defeating Clay, the candidate of the National Republican party, and Anti-Masonic Party candidate William Wirt. John Floyd, who was not a candidate, received the electoral votes of South Carolina.
This was the first national election for Martin Van Buren of New York, who was put on the ticket to succeed John Caldwell Calhoun and four years later would succeed Jackson as President. Van Buren faced opposition for the Vice Presidency within his own party, however, and as a result all 30 Pennsylvania electors cast ballots for native son William Wilkins.
Source: Wikipedia
1832 Election Results
| | | Candidate | Party | Electoral Votes | Popular Votes |
| --- | --- | --- | --- | --- | --- |
| ✓ | | Andrew Jackson (I) | Democratic | 219 | 687,502 |
| | | Henry Clay | National Republican | 49 | 530,189 |
| | | John Floyd | Independent | 11 | Unknown |
| | | William Wirt | Anti-Masonic | 7 | 101,051 |
| | | Other: See Election Facts Below | | 2 | |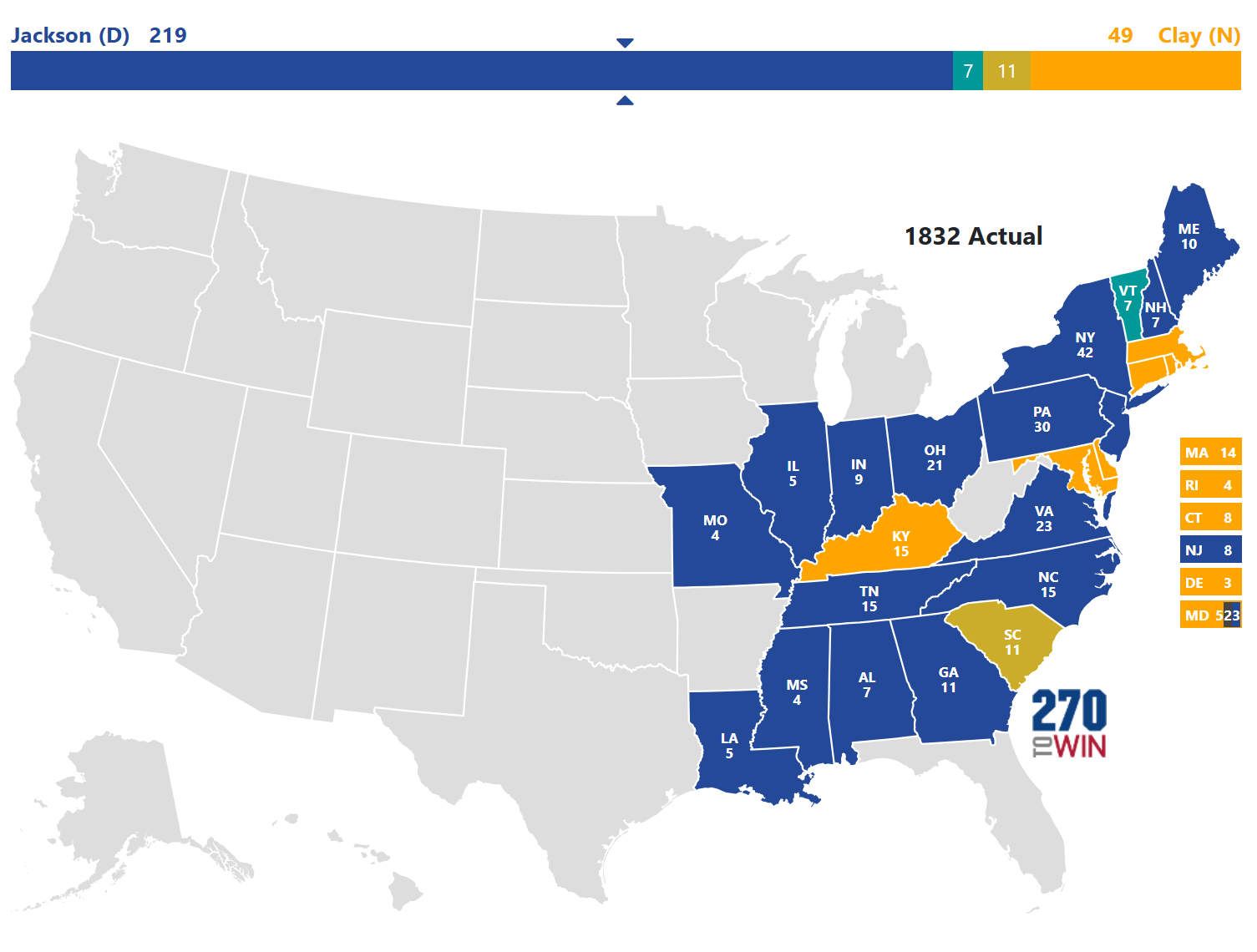 1832 Election Facts
First Democratic convention is held as party evolves out of Democratic-Republican party
Maryland electors split their vote: 5 for Clay, 3 for Jackson, with 2 votes not cast
Issues of the Day: National Bank Charter, Indian Removal Act