Members of the U.S. House of Representatives Not Seeking Reelection in 2020
All 435 House seats will be contested in 2020, as they are every two years. The following table reflects current incumbents that have announced they will not seek another term.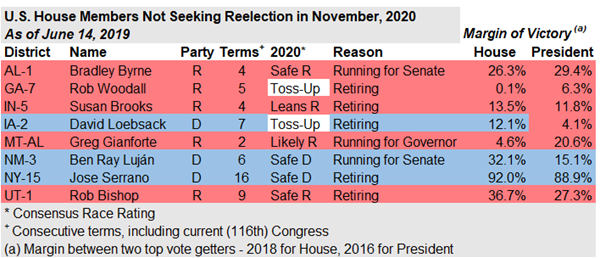 Vacancies and Special Elections
There are two vacancies in the House, both in North Carolina.
NC-3 Republican Walter Jones passed away in February. Special election is set for September 10; the GOP nominee will be determined in a runoff primary on July 9.

NC-9 This seat has been vacant during the 116th congress as the midterm election results were thrown out due to election fraud. Special election is also set for September 10.