1976 Presidential Election
1976 Election Results
| | | | | | | | |
| --- | --- | --- | --- | --- | --- | --- | --- |
| | Candidate | | Party | | Electoral Votes | | Popular Votes |
| | Jimmy Carter | | Democratic | | 297 | | 40,825,839 |
| | Gerald R. Ford (I) | | Republican | | 240 | | 39,147,770 |
The United States presidential election of 1976 followed the resignation of President Richard Nixon in the wake of the Watergate scandal. It pitted incumbent President Gerald Ford, the Republican candidate, against the relatively unknown former governor of Georgia, Jimmy Carter, the Democratic candidate. Ford was saddled with a slow economy and paid a political price for his pardon of Nixon. Carter ran as a Washington outsider and reformer and won a narrow victory. He was the first president elected from the Deep South since Zachary Taylor in 1848.1
Change History!
Try out the
1976 interactive map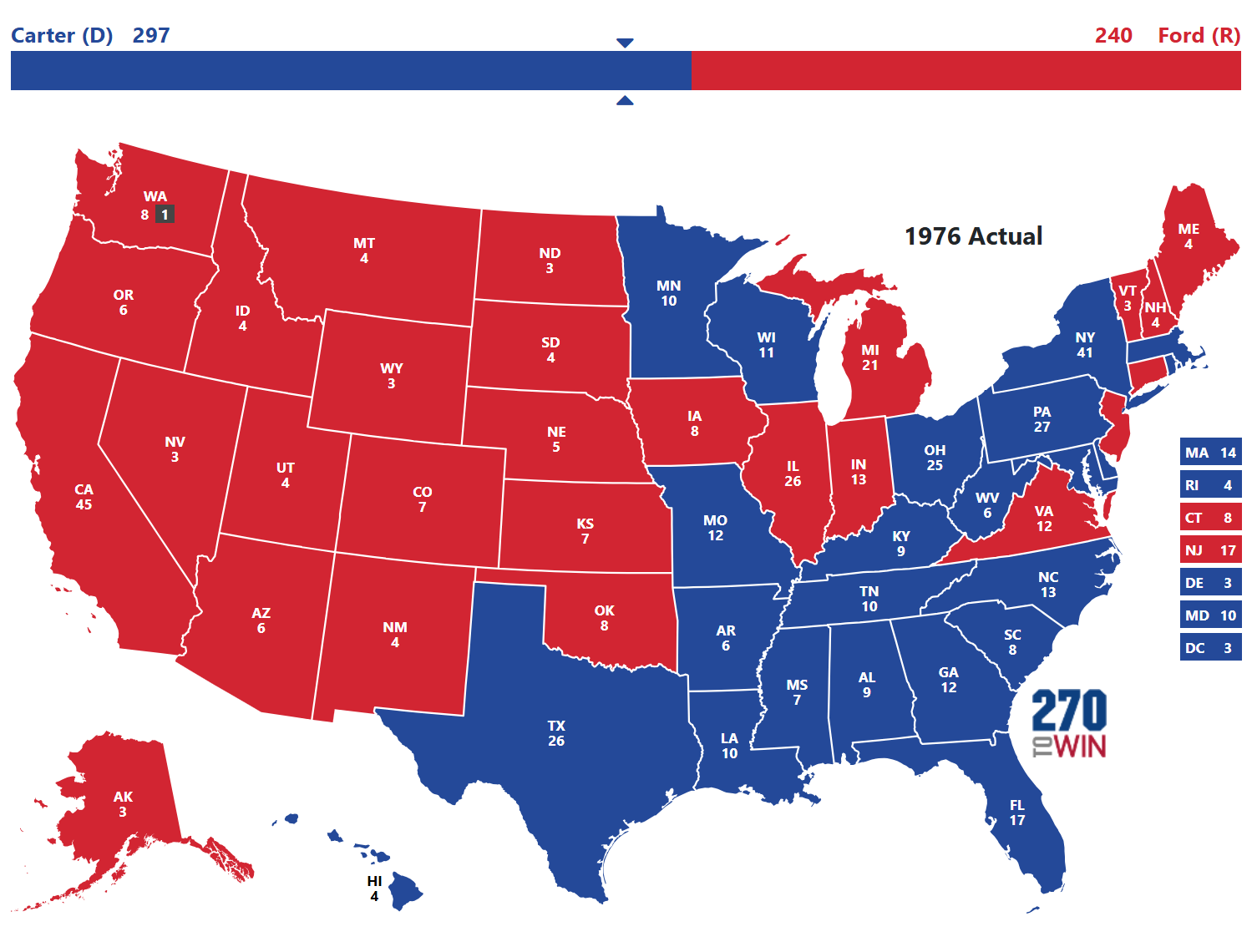 1976 Election Facts
Ford won Washington; however one Elector cast a vote for Ronald Reagan
Issues of the Day: Watergate (Impeachment, pardon of Nixon)
Margin of Victory Map
This map is shaded by how large the popular vote difference was between the two nominees. It is a way to view the relative competitiveness of each state. These maps are also available as a timeline for each election from 1972-2012.