GOP Rep. Peter King of New York Will Retire; District Seen as Competitive in 2020
By 270toWin Staff
November 11, 2019
Rep. Peter King of New York announced he will not seek re-election in 2020. He is in his 14th term, representing the state's 2nd district, which covers parts of the south shore of Long Island. King is one of only two GOP representatives in downstate New York; Lee Zeldin's 1st district covers the remainder of Long island to the east.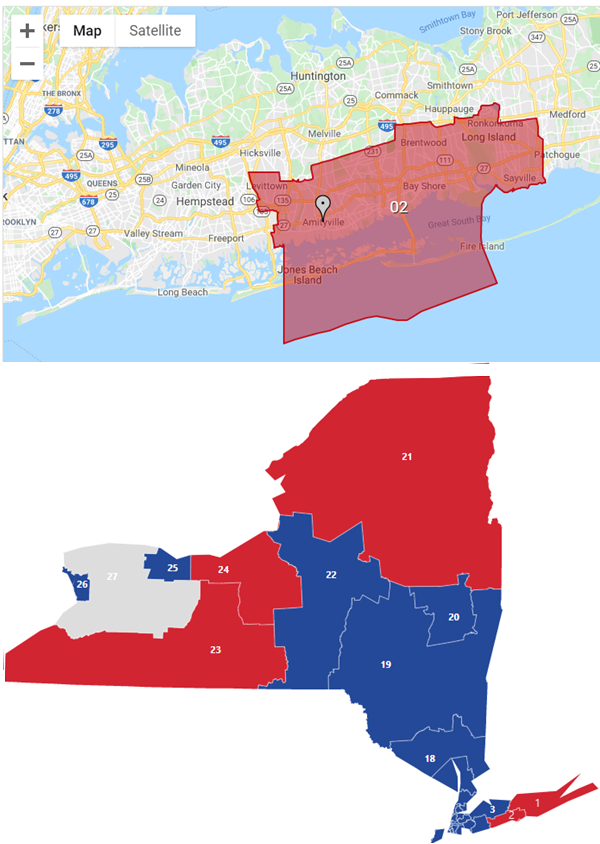 In a statement posted to Facebook, King said he wanted to spend more time with his family. It is notable that his 2018 election win was by just 6 points; he had never previously won re-election by fewer than 12 points. The district voted for Donald Trump by 9 points in 2016, after preferring Barack Obama by 5 points in 2012. Given the loss of incumbency and the overall political climate, the district is expected to be more closely-contested in 2020. Sabato's Crystal Ball has changed its rating from Likely to Leans Republican, with a hint that it could be a toss-up later on. We expect other forecasters to update their ratings earlier this week.
Crystal Ball House ratings change: NY-2 moves from Likely Republican to Leans Republican following long-time Rep. Peter King's retirement. Could easily be a Toss-up too - south-central Long Island, Obama-to-Trump district (53-44 Trump).

— Kyle Kondik (@kkondik) November 11, 2019
King is the 20th current GOP member to retire; 8 Democrats have also announced they will not run for re-election in 2020.
comments powered by

Disqus
Headlines