Kasich to Suspend Campaign; Only Trump Remains from 17-Person Field
By 270toWin Staff
May 4, 2016
Ohio governor John Kasich will suspend his campaign today, the Wall Street Journal reports. Kasich was fourth in delegates, having only won his home state of Ohio, yet his campaign was the last one to yield to Donald Trump.
Kasich's suspension comes on the heels of a similar announcement by Texas Senator Ted Cruz last night. The Republican field, once 17-deep, is now down to just Trump.
Trump will meet Hillary Clinton or Bernie Sanders in November.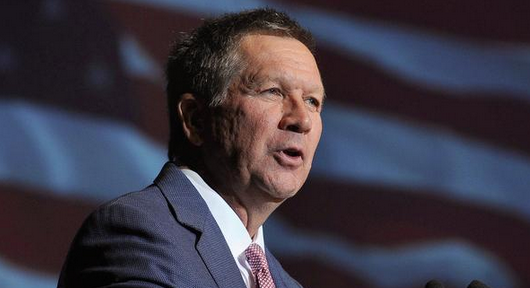 comments powered by

Disqus
Headlines