December 21, 2015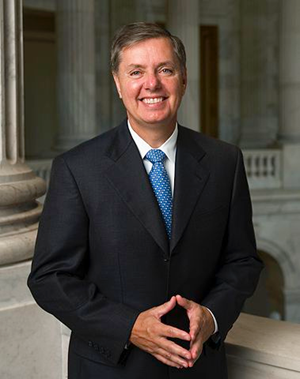 South Carolina Senator Lindsey Graham suspended his presidential campaign Monday, Politico reports. Today was the final day for Graham to remove himself from the ballot for the February 20 South Carolina Republican primary. Graham was only averaging 1.8% in his home state, good for a distant 9th in the then 14-person race. Graham's national poll numbers were even worse, averaging less than 1%. As such, he could never crack the main debate stage, which limited his ability to gain exposure.
The Politico article notes that Graham now has an opportunity to be kingmaker in South Carolina, giving him a chance to be more vocal about his opposition to Donald Trump and fellow Senator Ted Cruz.
Suspending a Campaign vs. Ending It
If you've ever wondered why candidates 'suspend' their campaigns instead of just declaring them over, it mostly boils down to two things. First, in the unlikely event that the world changes, it is easier to revive the campaign. However, the main reason is that it takes a while to wind down a campaign, paying off bills/debts etc. This article from 2012 discusses some of this in a bit more detail.
comments powered by

Disqus
Headlines